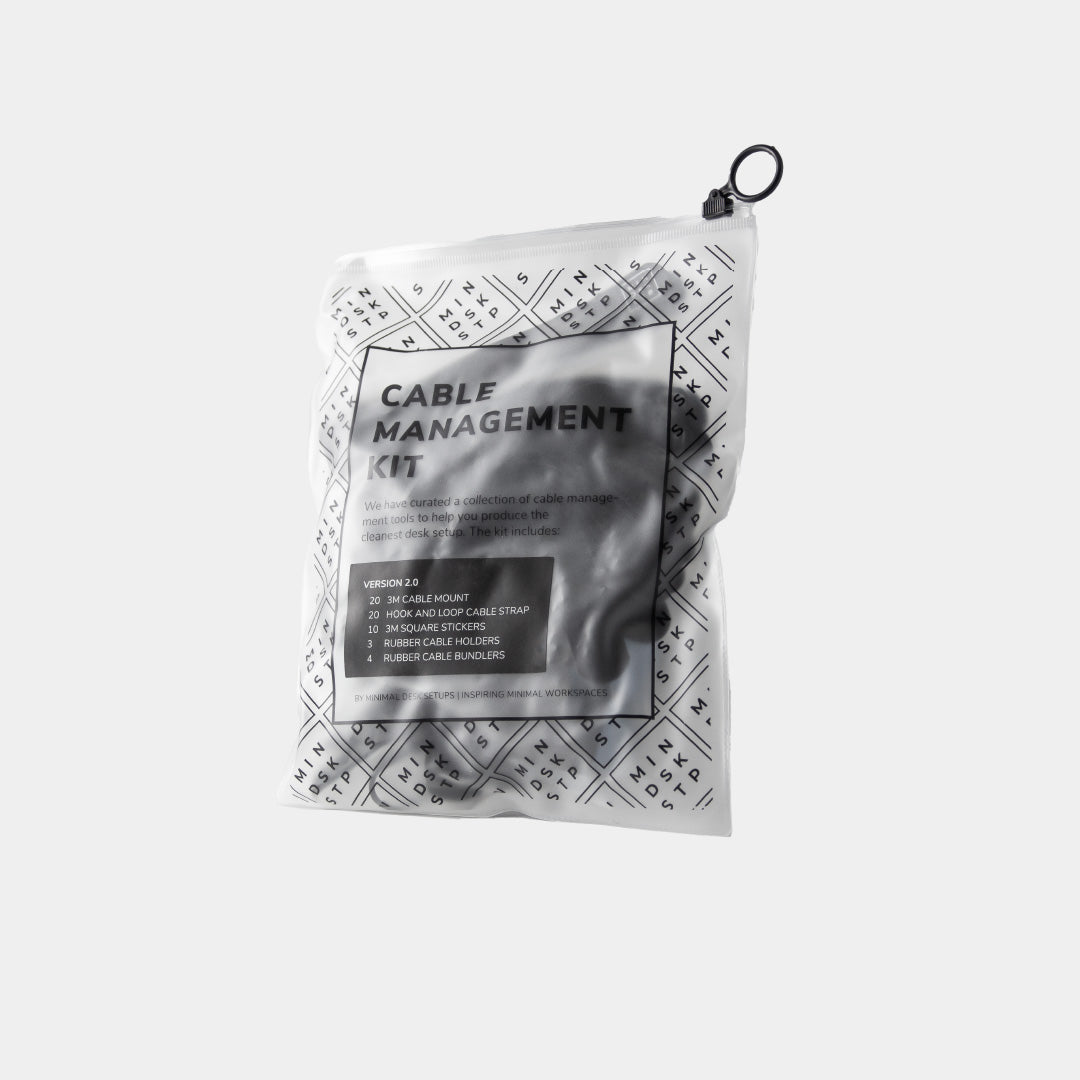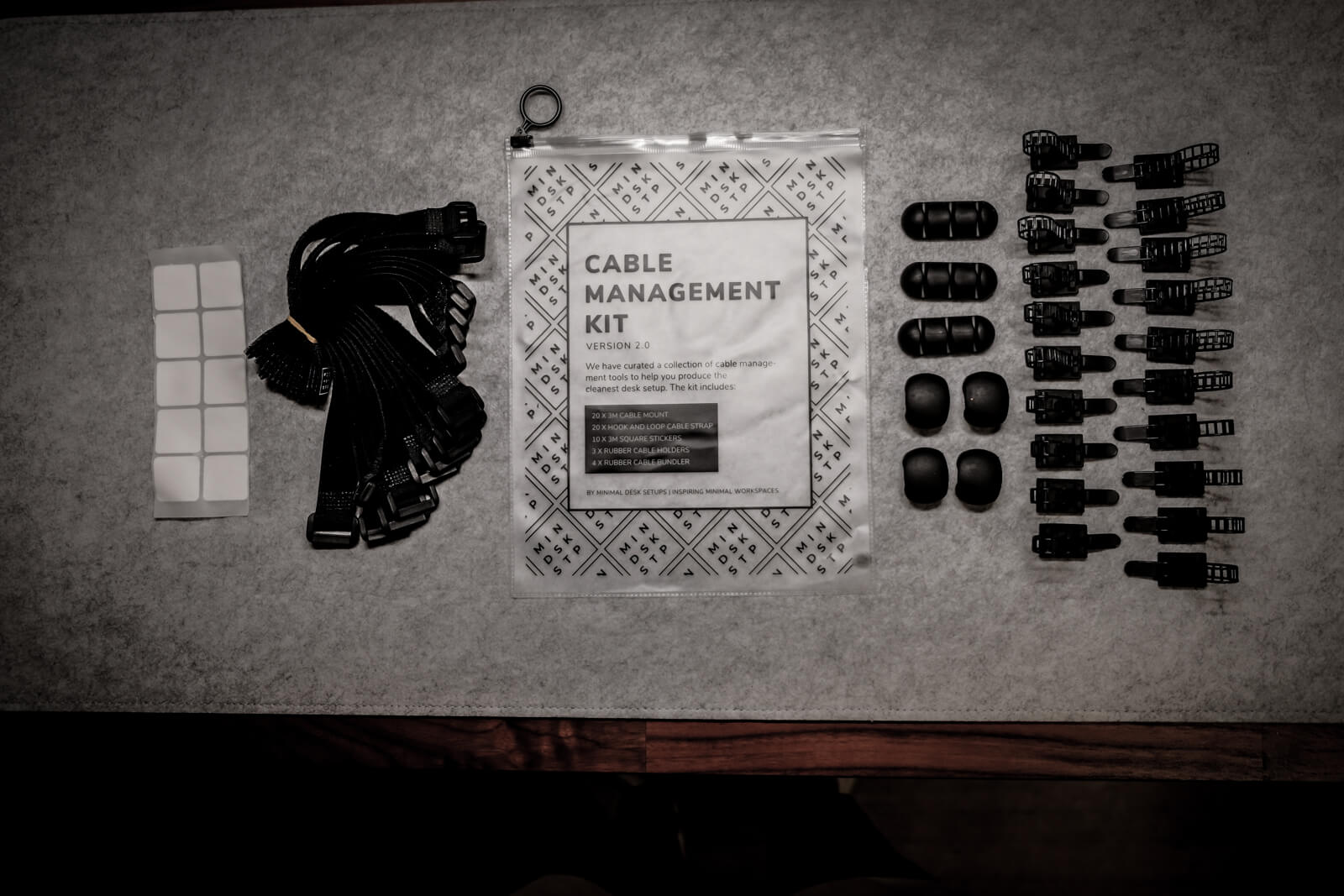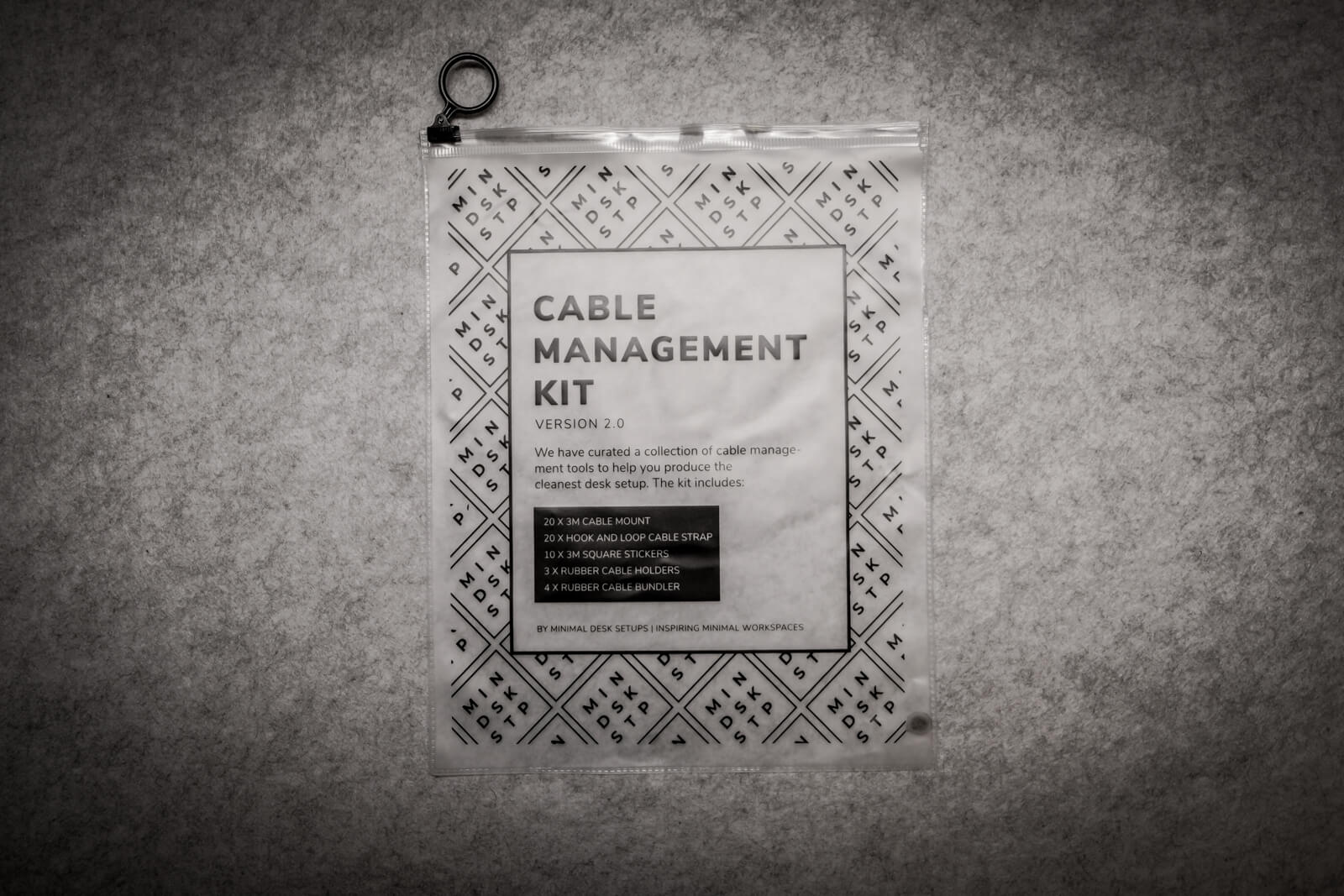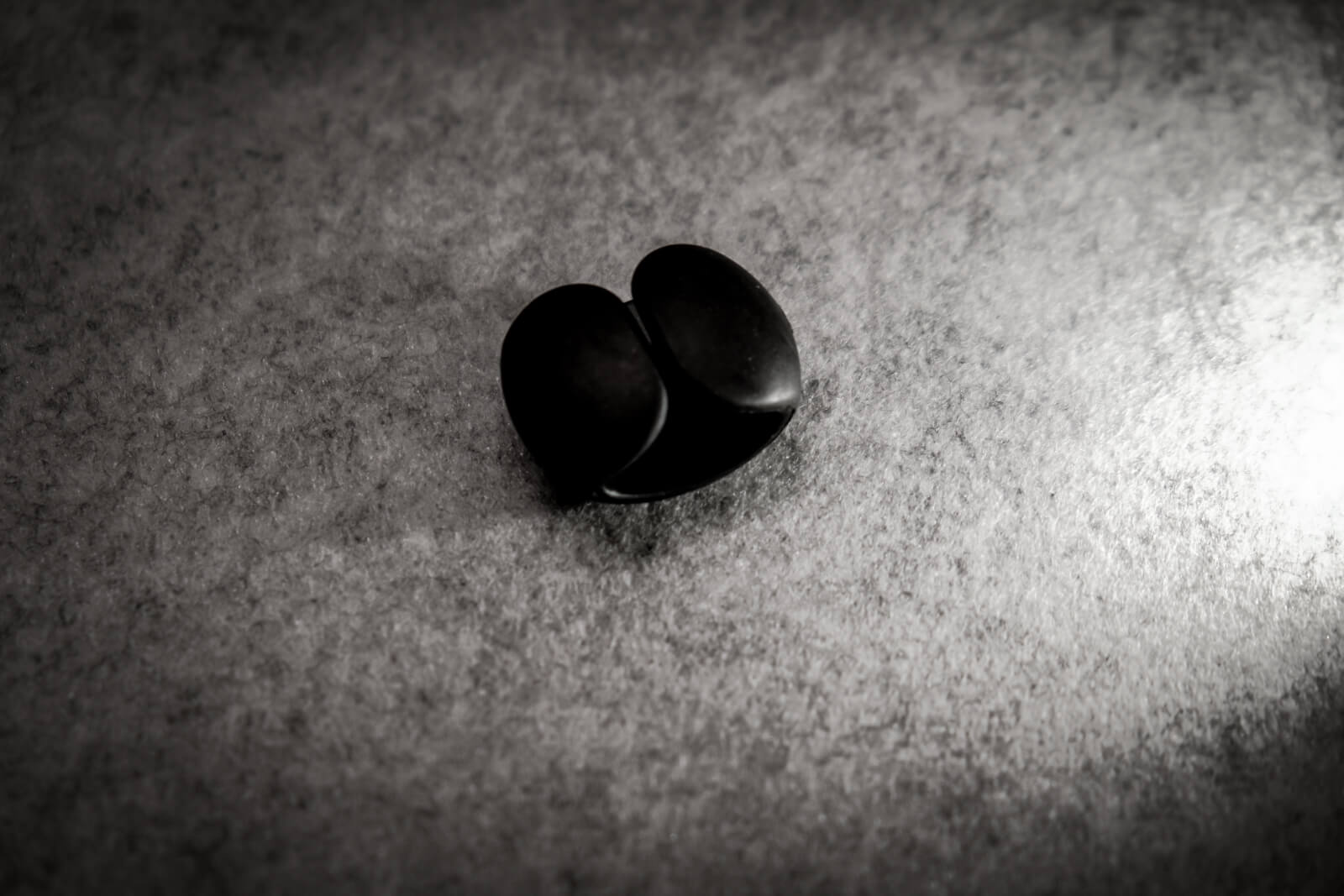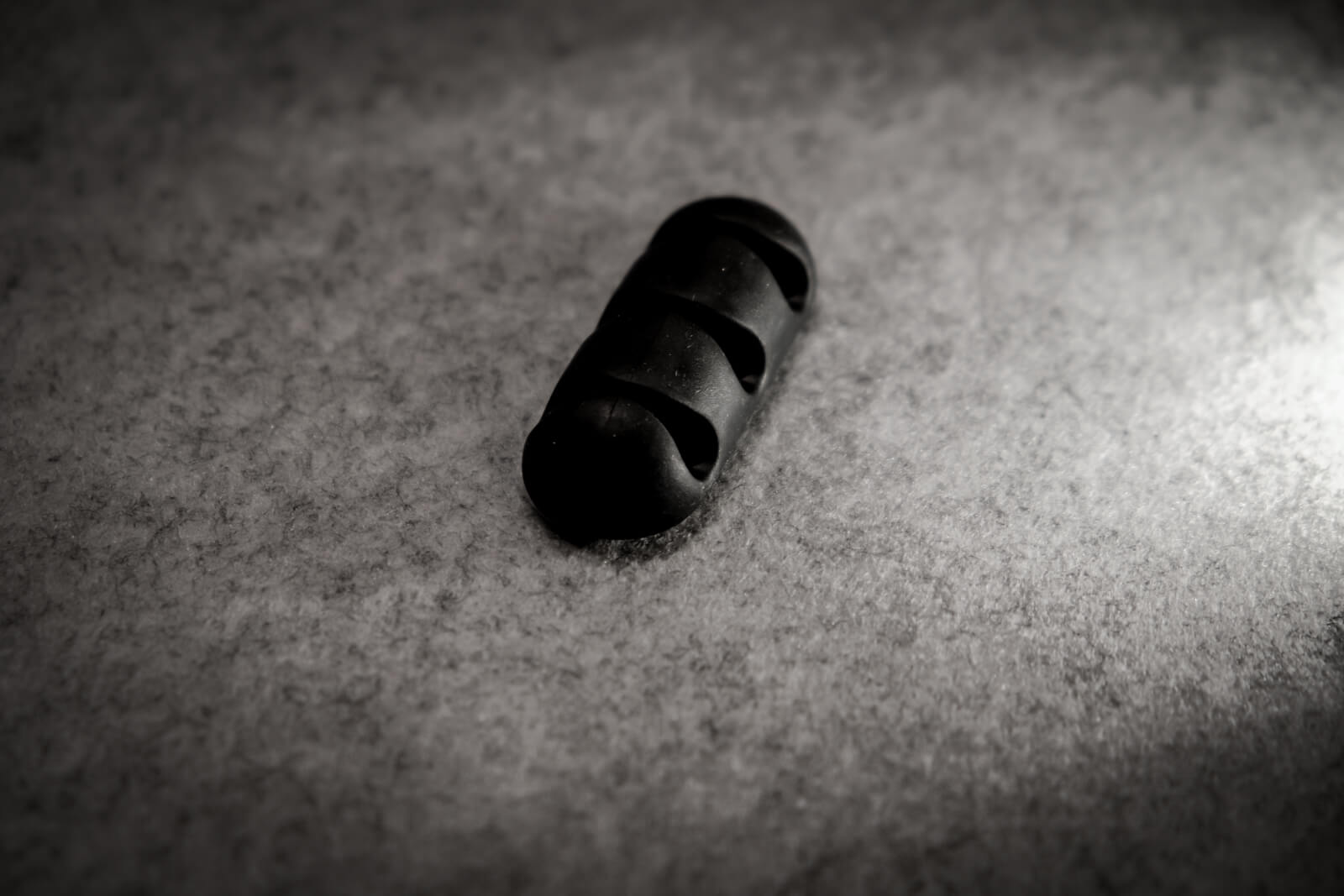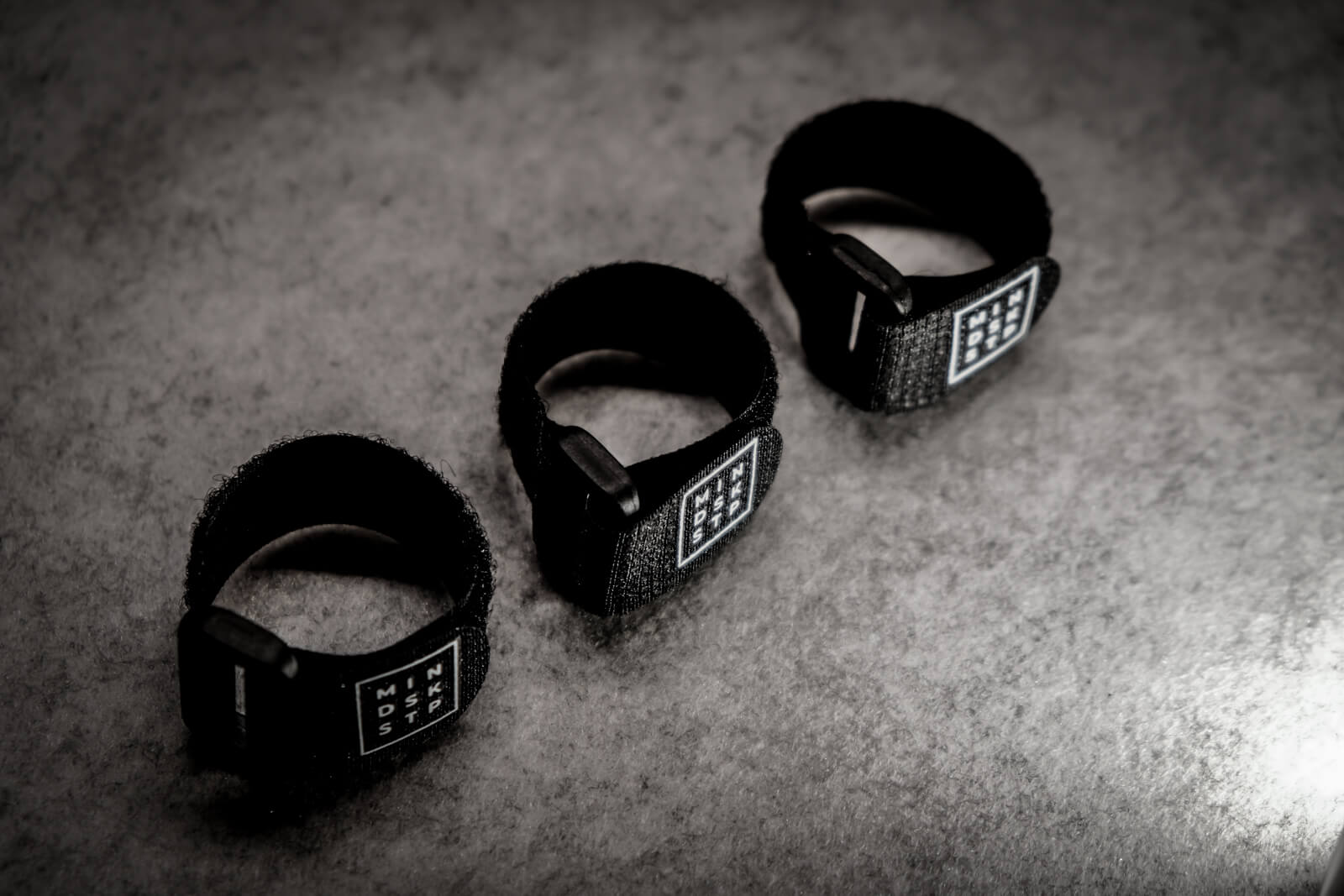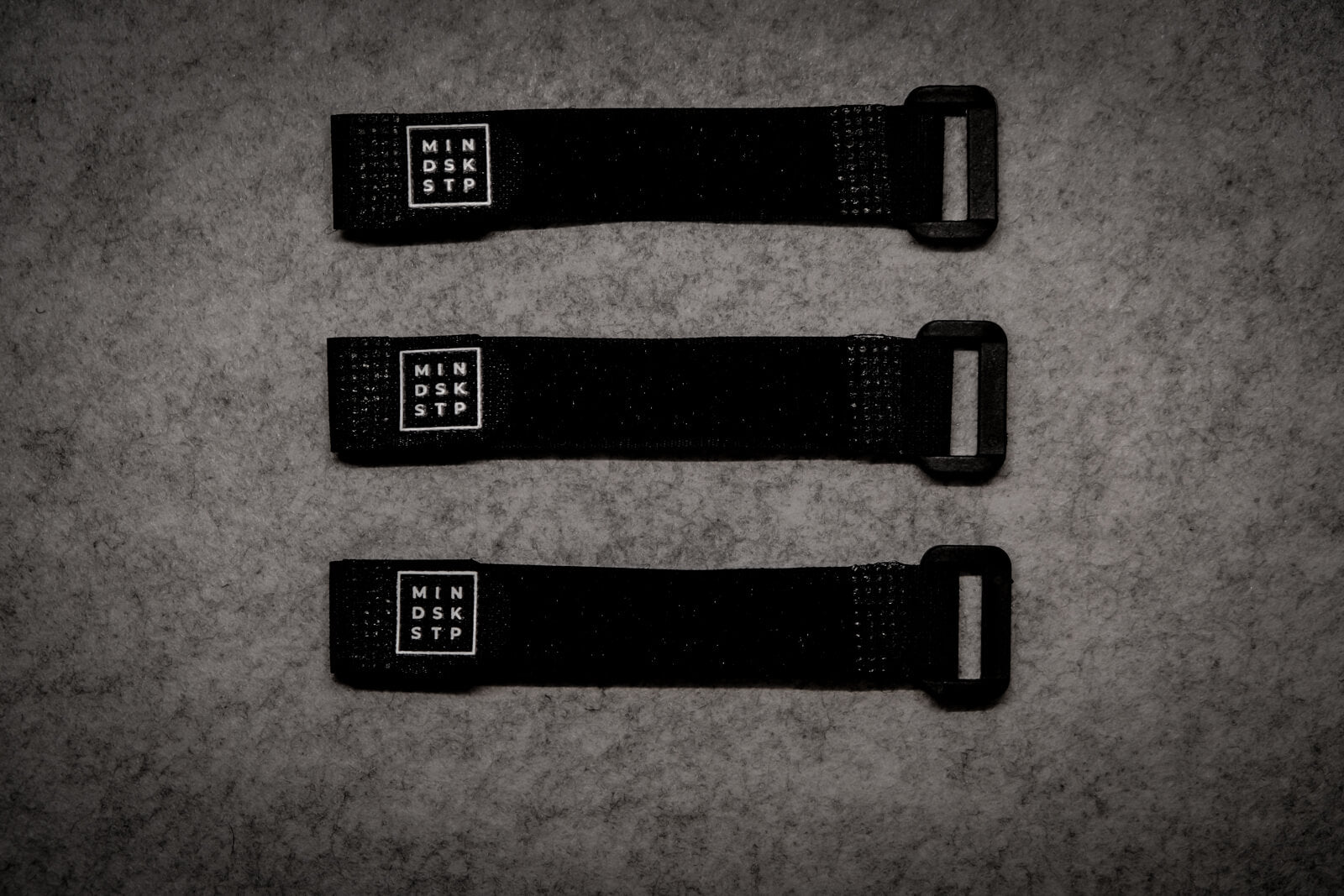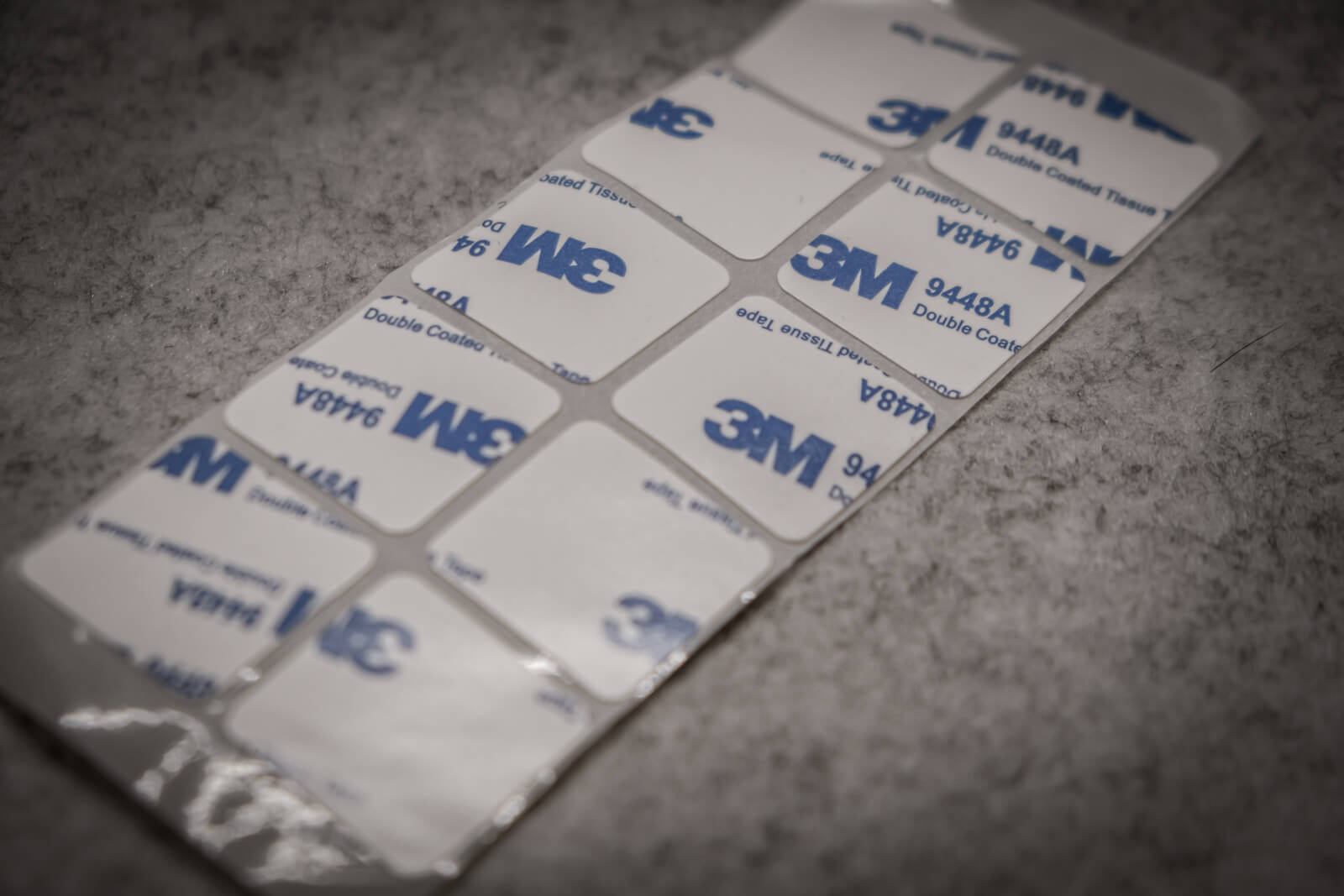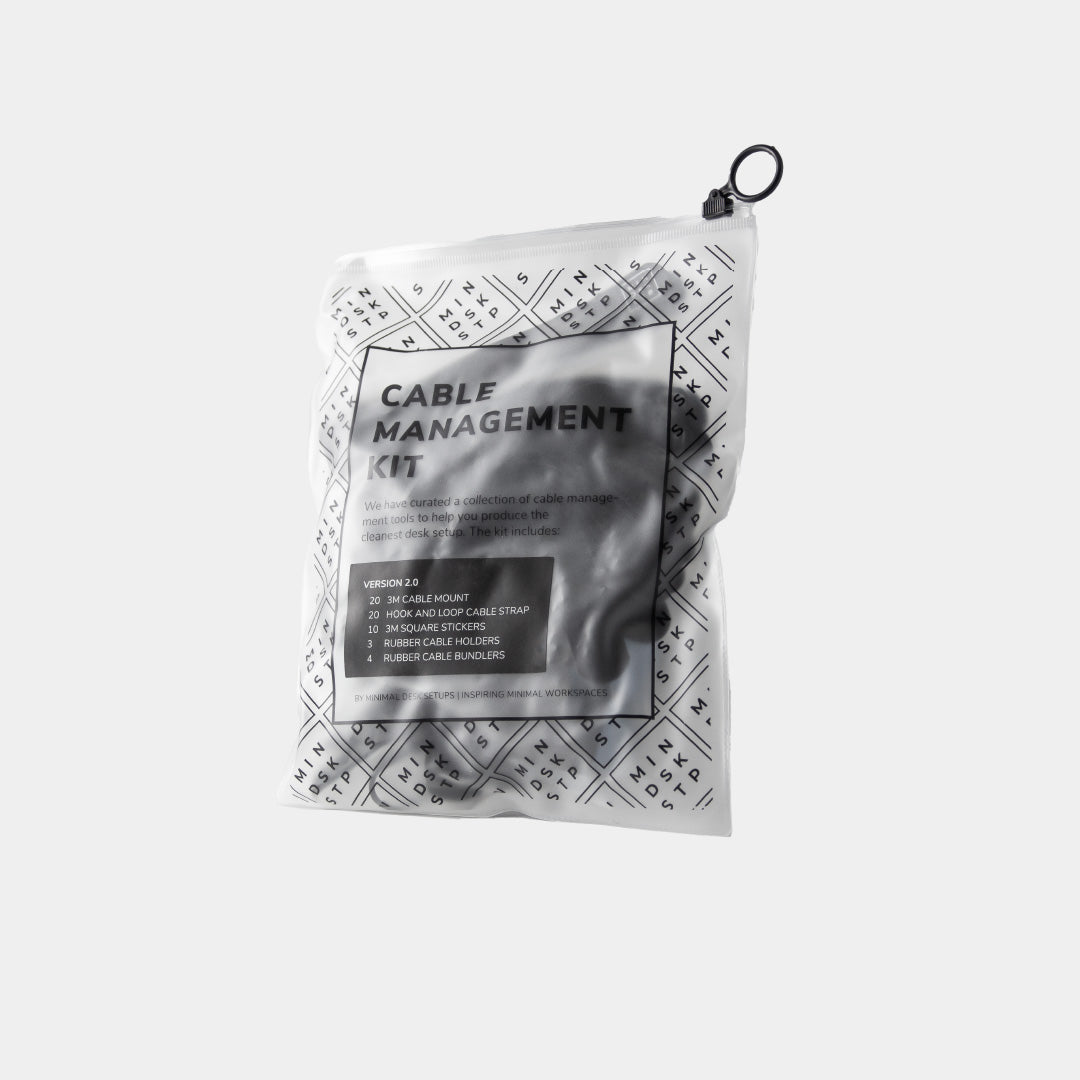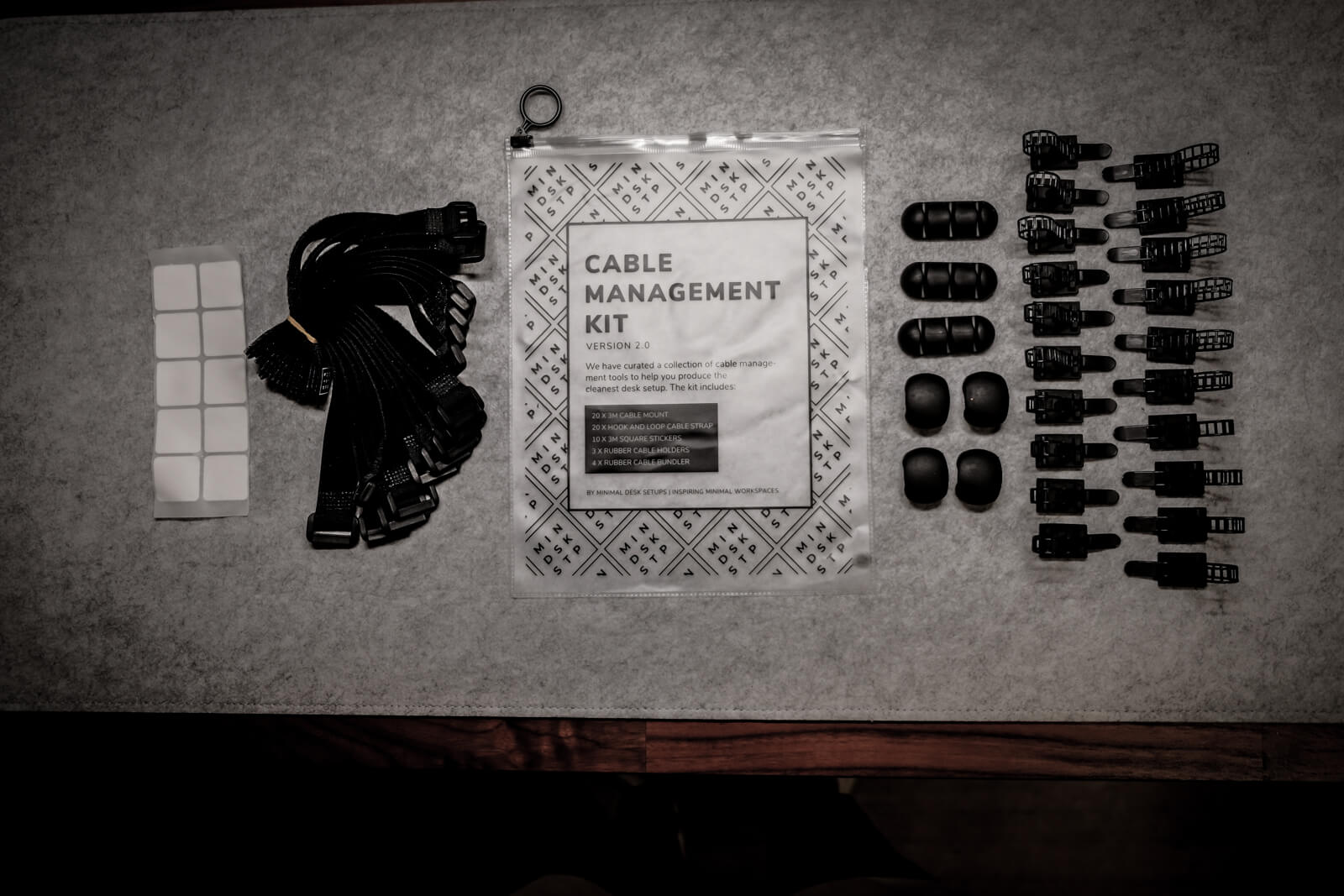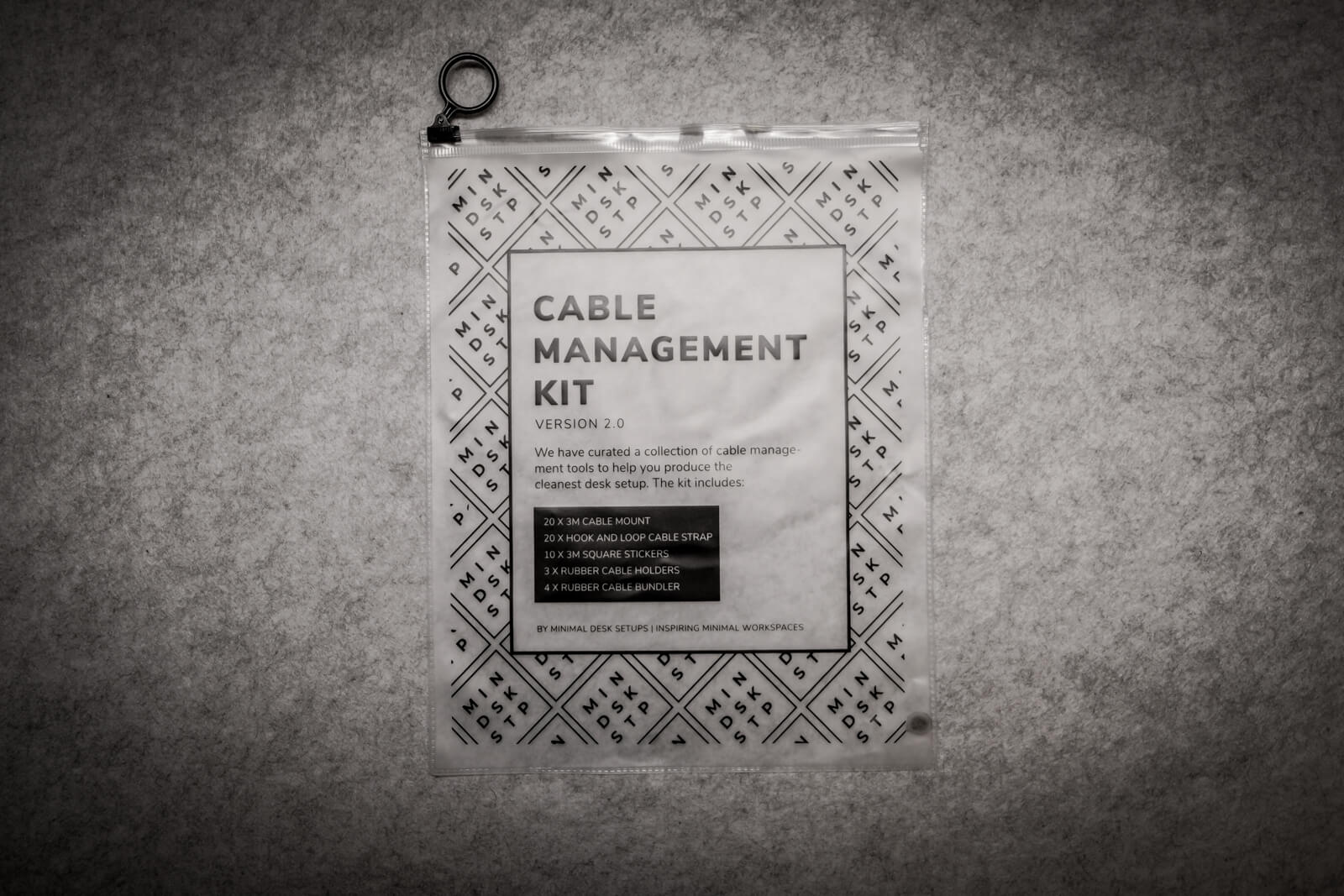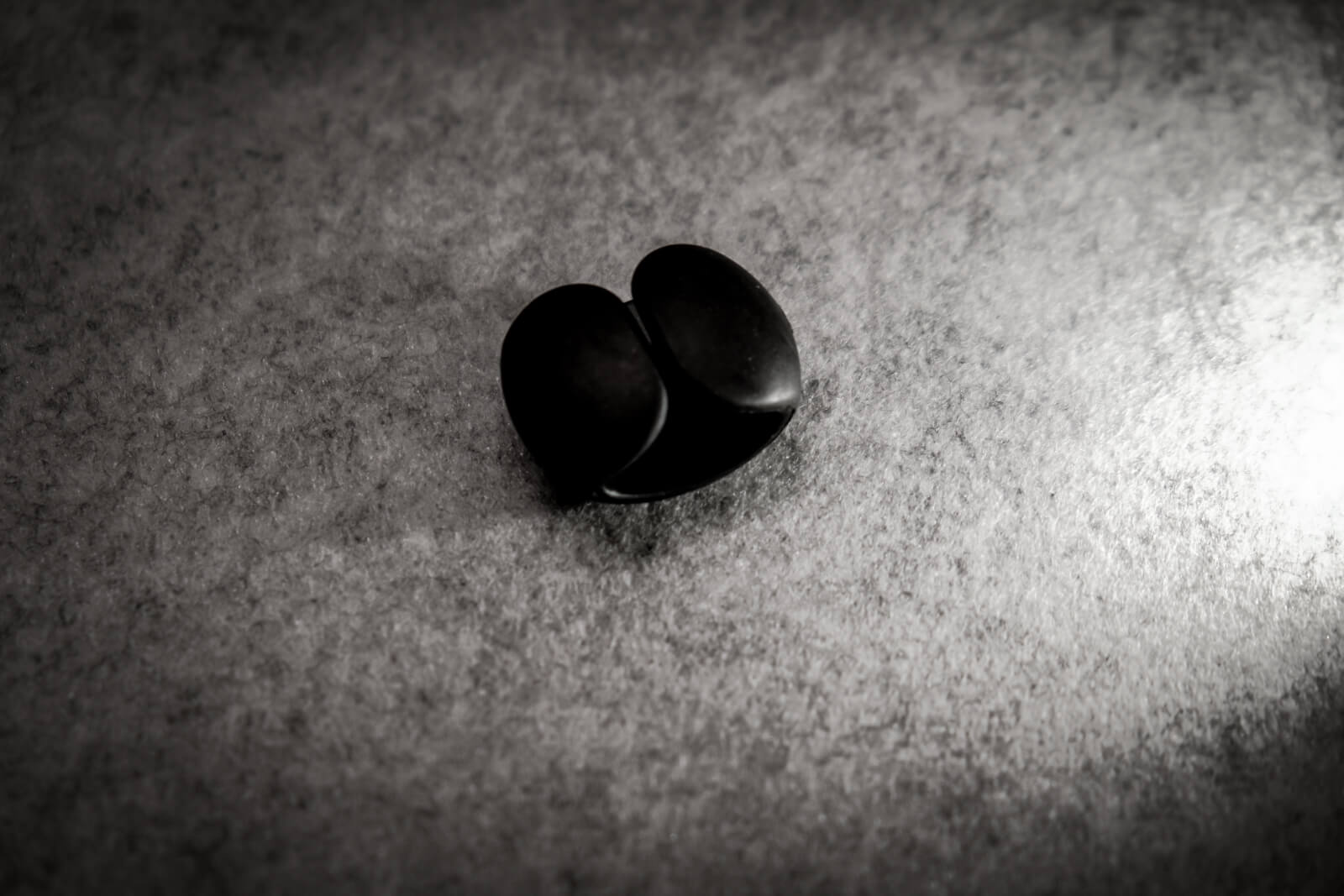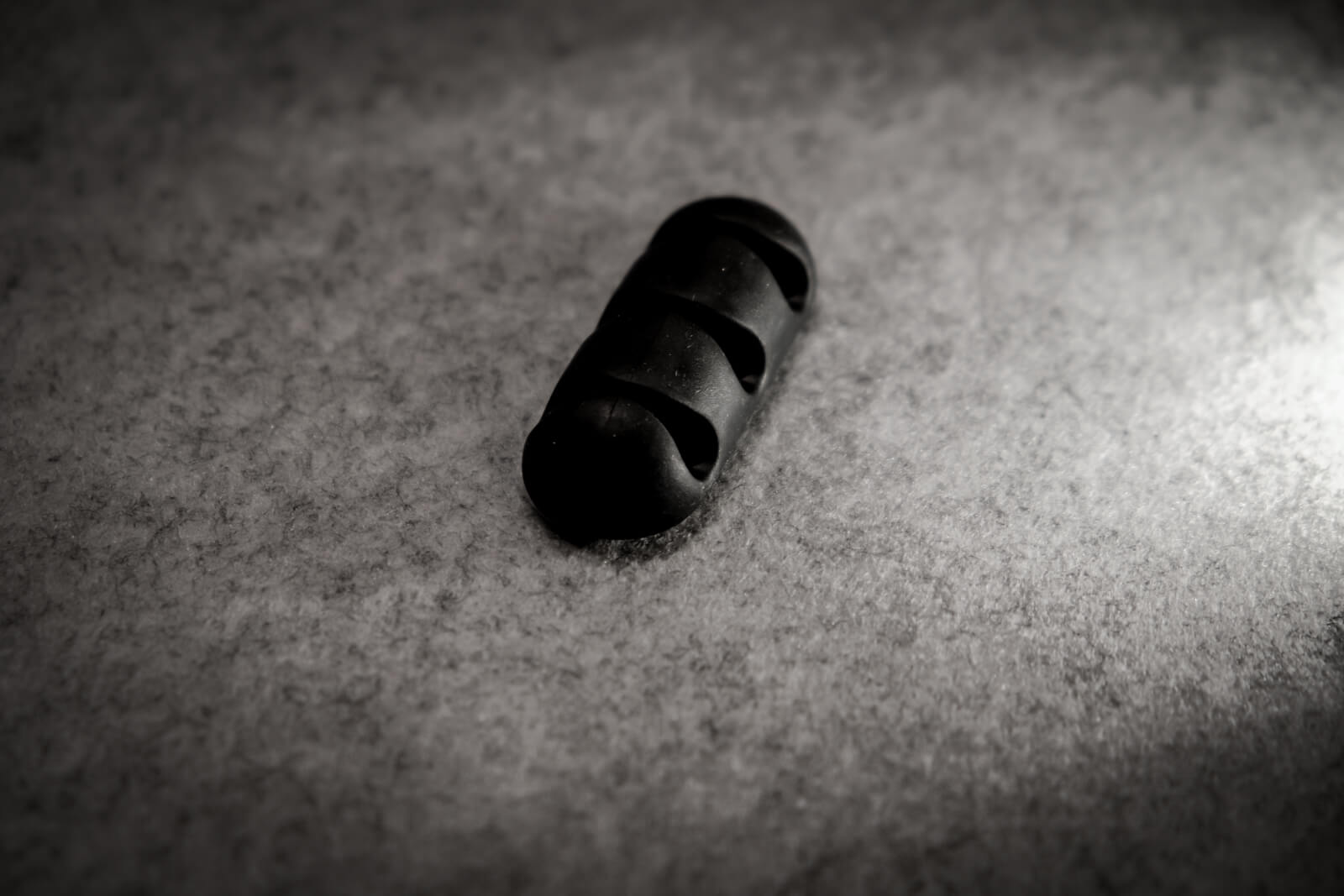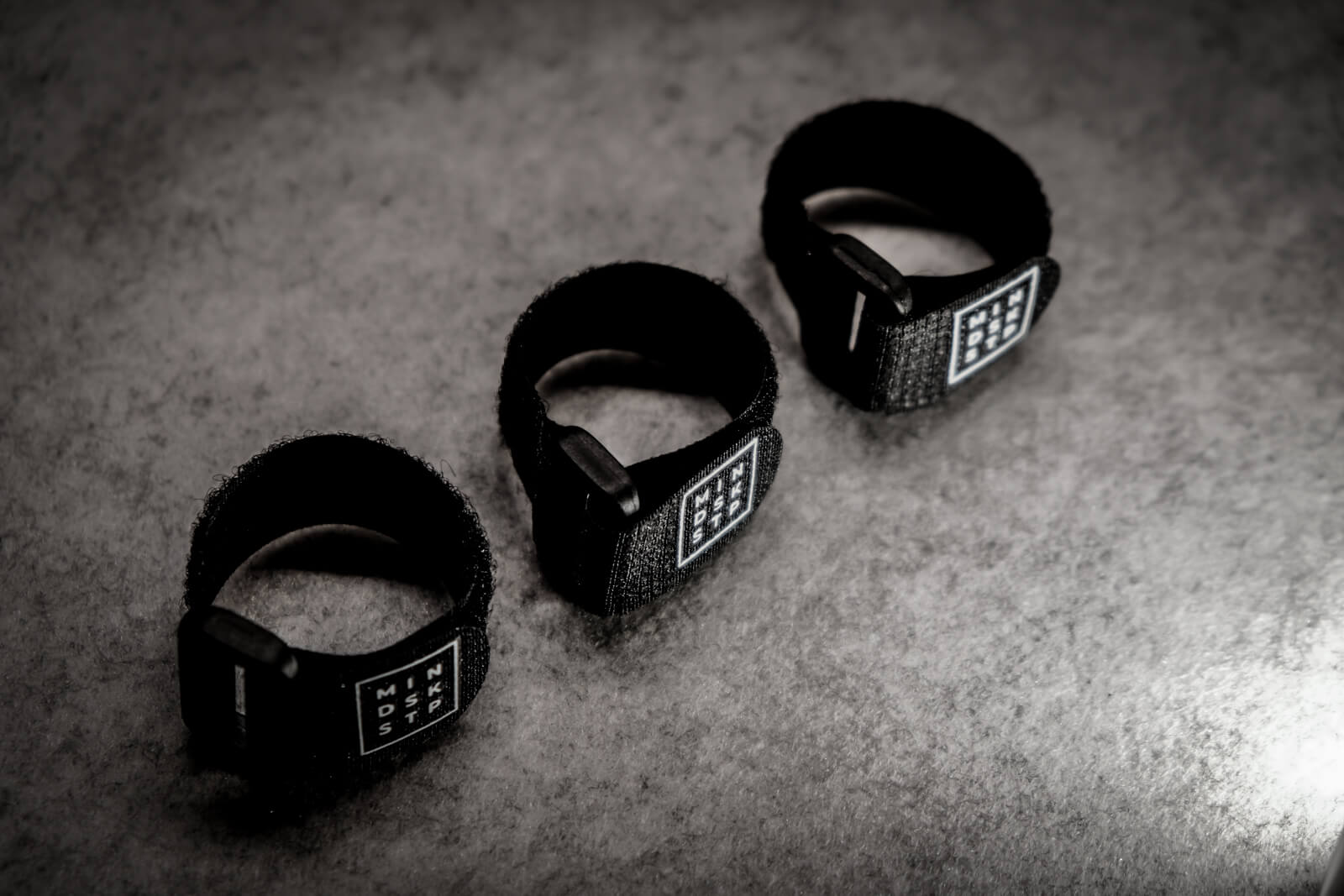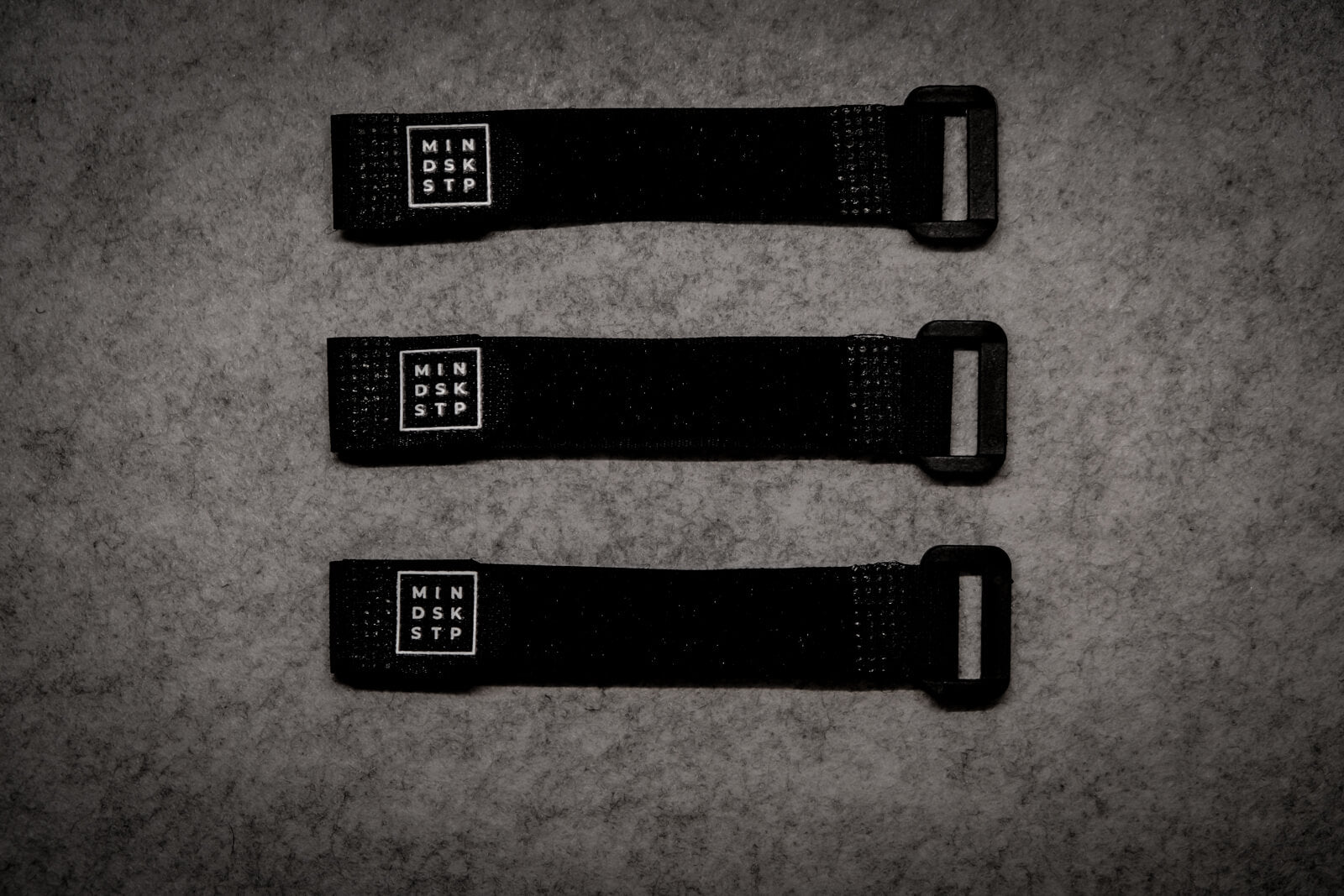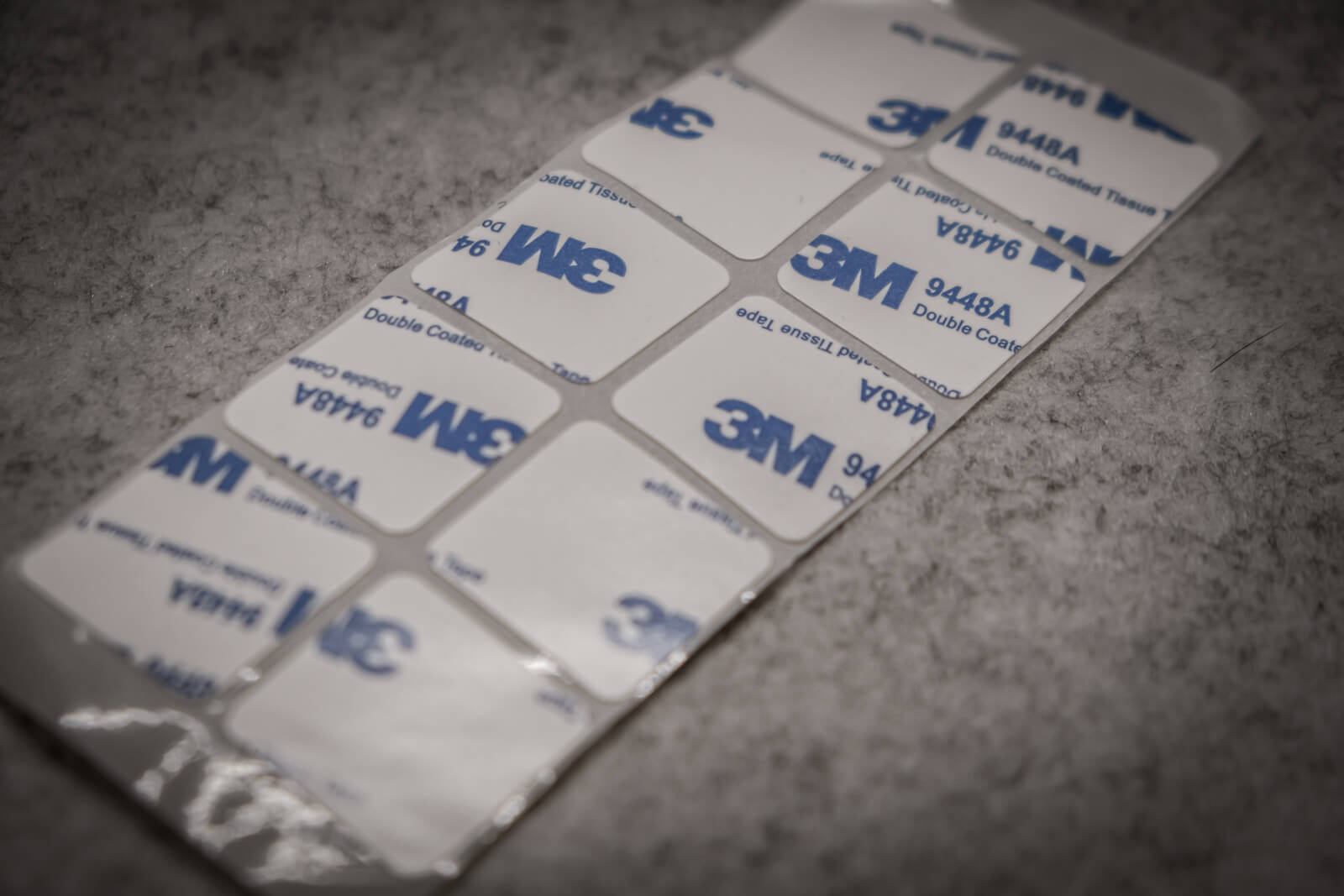 Cable Management Kit
Version 2.0
We have curated a collection of the best cable management accessories to help you produce the cleanest desk set up! All our items are reusable and can be reused as your desk setup evolves over time.

This awesome 57-piece kit includes:
20x 3M cable mounts
20x Hook and loop cable straps
10x 3M square stickers
3x Rubber cable holders
4x Rubber cable bundlers
What do all of the best desk setups have in common? The answer is simple, great cable management.
How do you use them?
3M Cable Mounts
Sick of those pesky and unsightly cables dangling from below your desk? Strap them down with our cable mounts!
Hook and Loop Cable Straps
Zip ties are a thing of the past! These reusable hook and loop straps will help you bundle and strap cables together for a cleaner look.
3M Square Stickers
Sick of looking at your unsightly rat's nest of cables and cords? Keep them hidden by stick accessories such as power boards and chargers to walls, the bottom of desks and the back table legs!
Rubber Cable Holders
Stick this onto of your desk to keep your most frequently used cables within reach!
Rubber Cable Bundlers
Tired of untangling wires and cords? Keep them neatly wound and in place with our rubber cable bundler.
We'll Let Our Amazing Customers Take It From Here.