Why this light bar?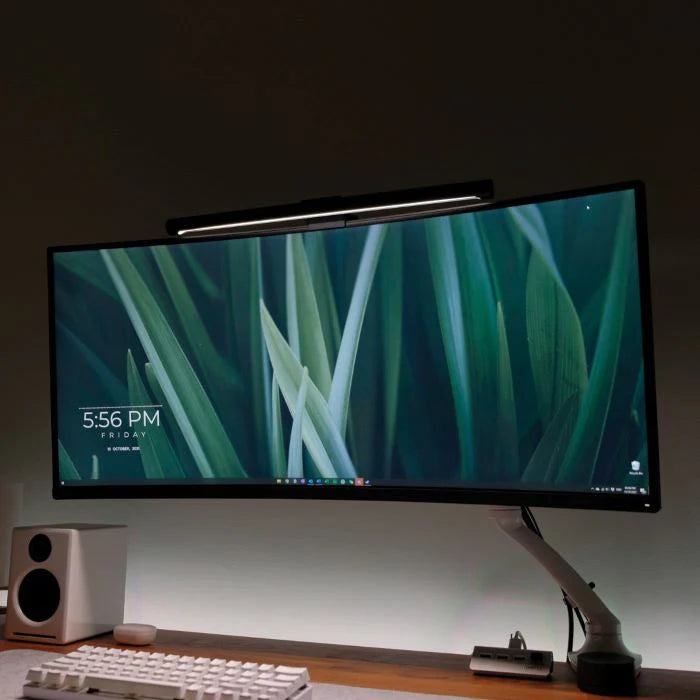 Reduce Clutter
Save space on your table by having the wireless lamp mounted on your monitor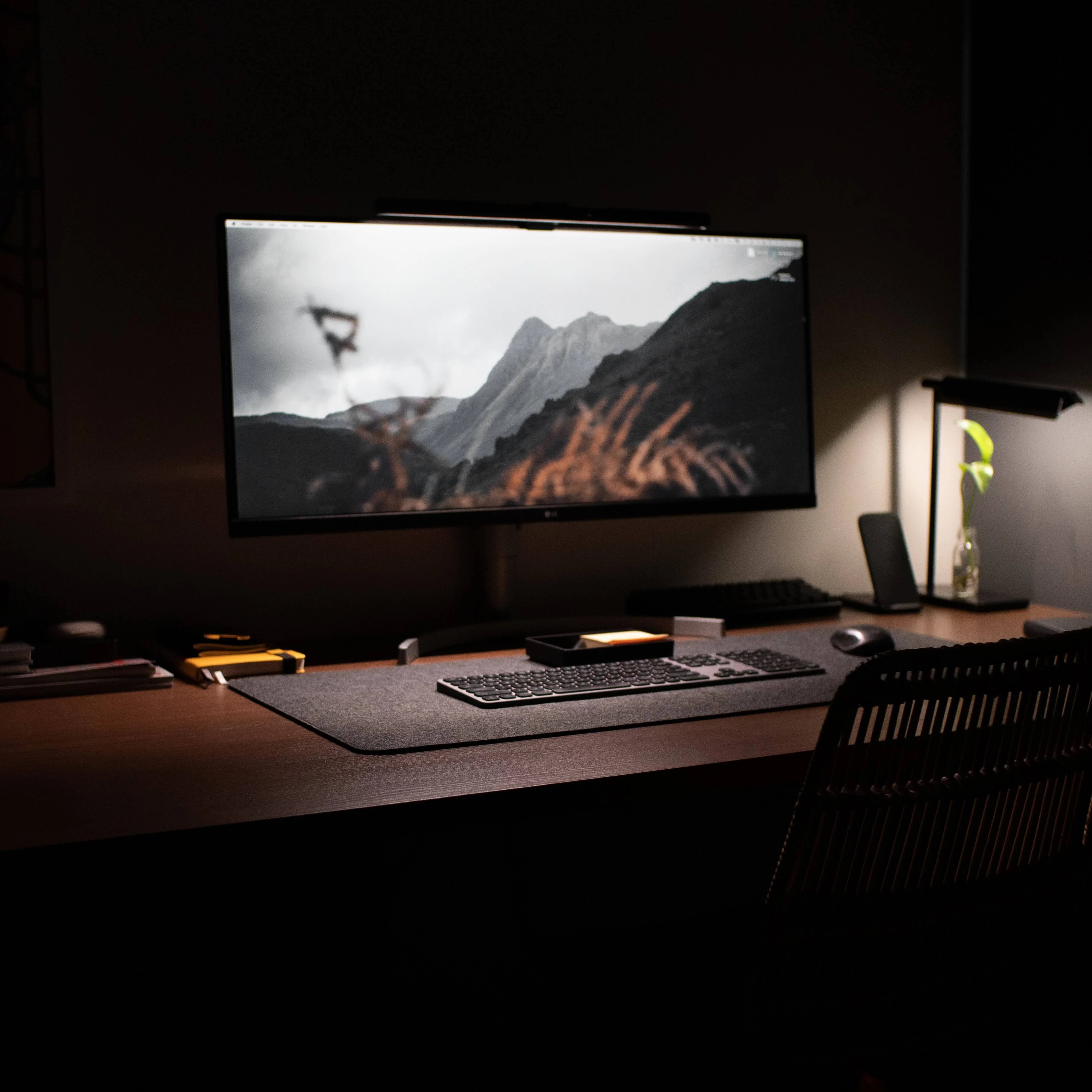 No Screen Glare
Expert design eliminates unwanted reflections, preserving a clear monitor view.
Wireless Control Ease
Adjust settings conveniently with the remote, enhancing workflow.
Buy Now
LOVED BY 130K+ FANS
See what our amazing customers have to say about this product.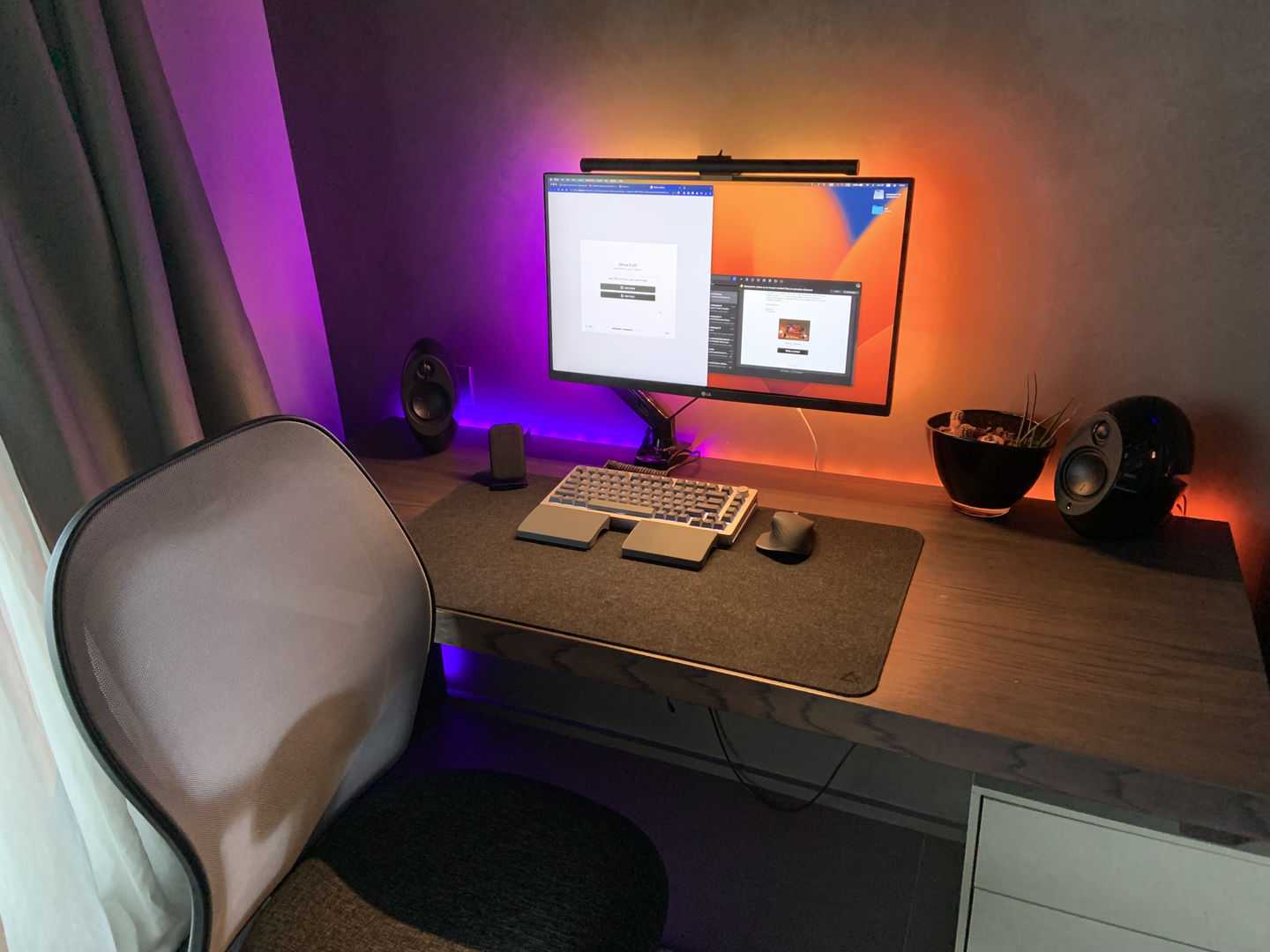 Alessandro C.
⭐⭐⭐⭐⭐
Great quality of the materials, the mechanisms of both the arm attaching to the monitor...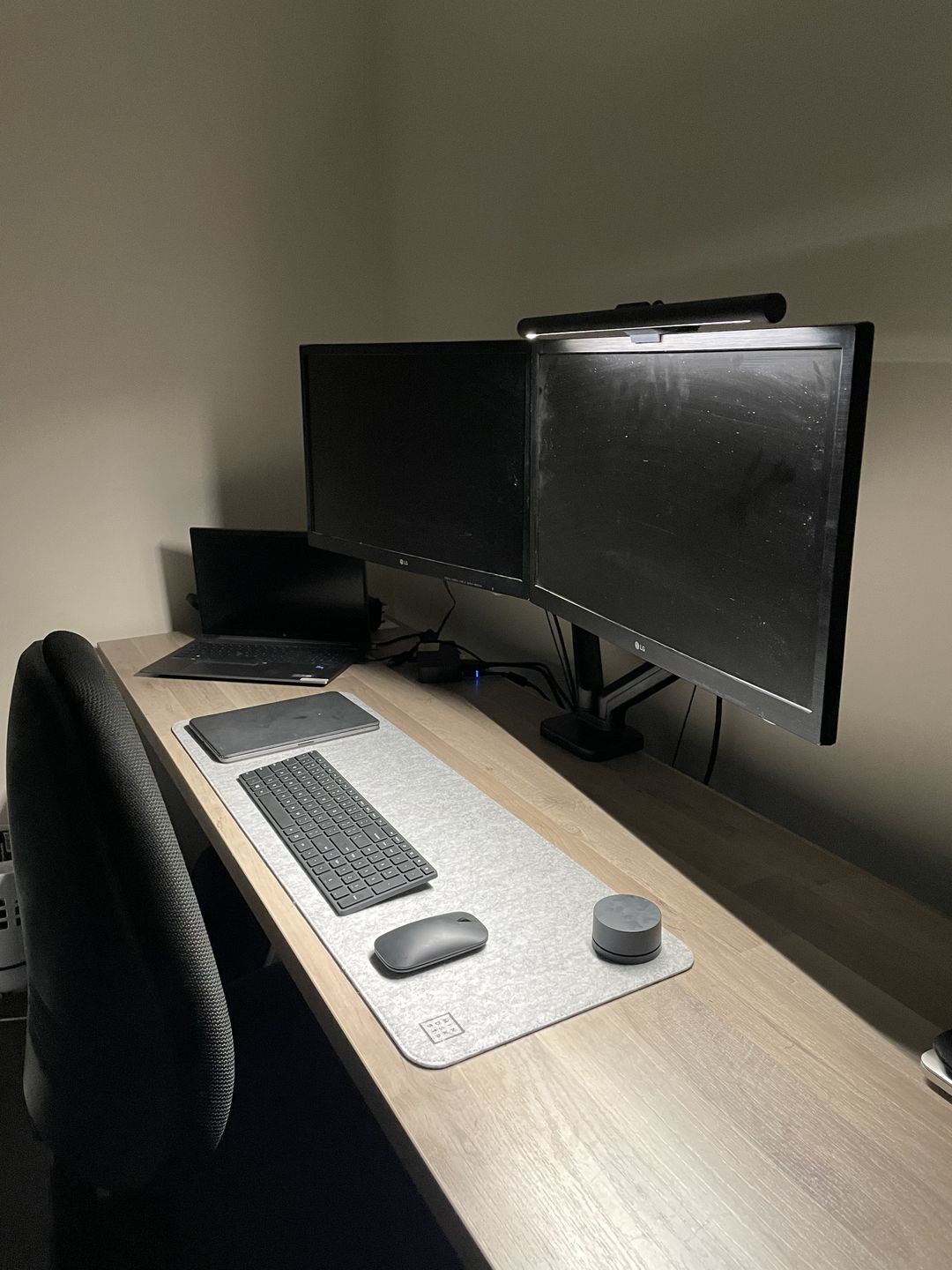 Kaitlyn V.
⭐⭐⭐⭐⭐
This light bar is great! So nice to have the ability to change warmth and...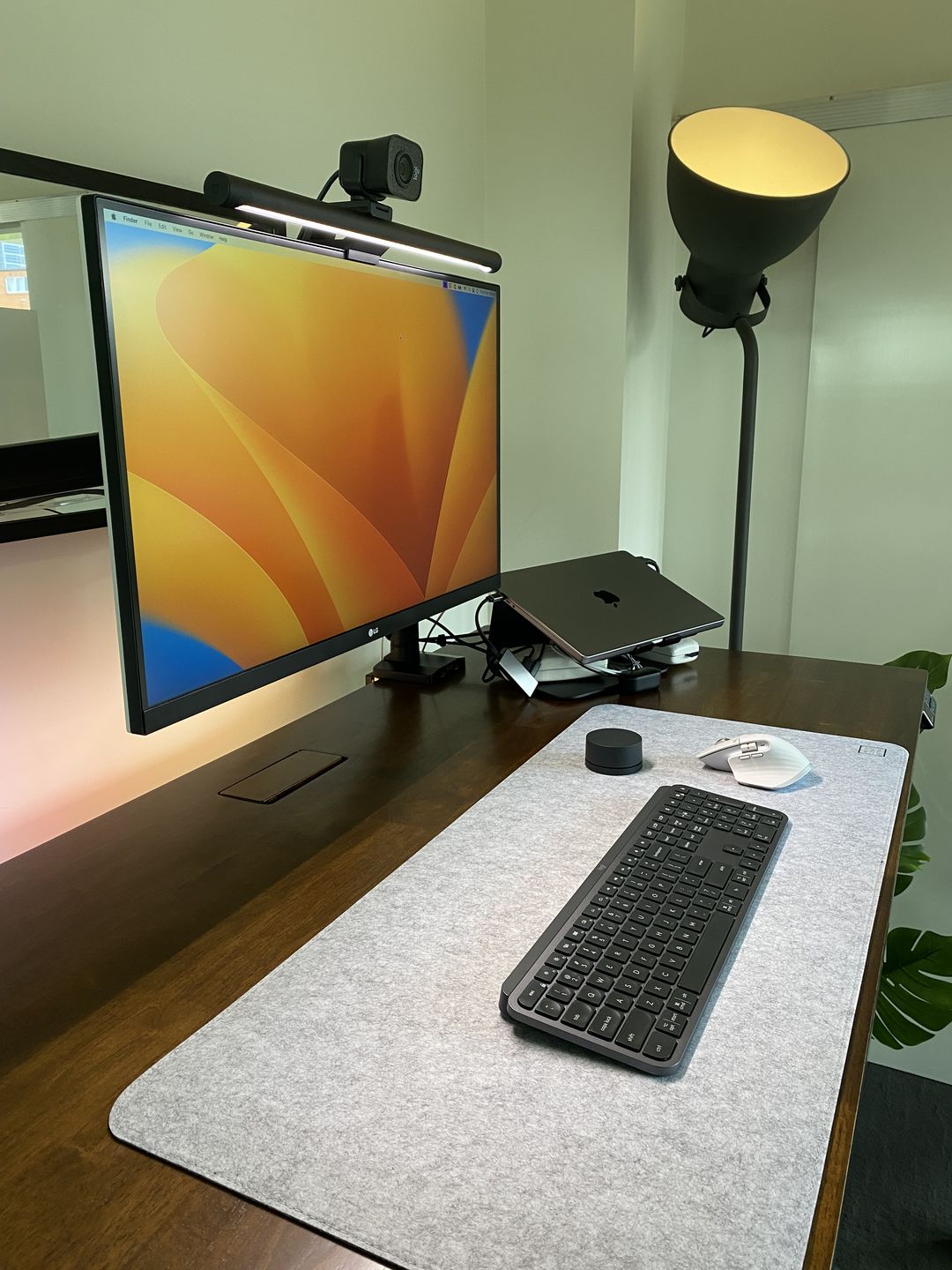 Sam L.
⭐⭐⭐⭐⭐
I've got lots of smart lights in my room but none of them can hit...
View More
What else?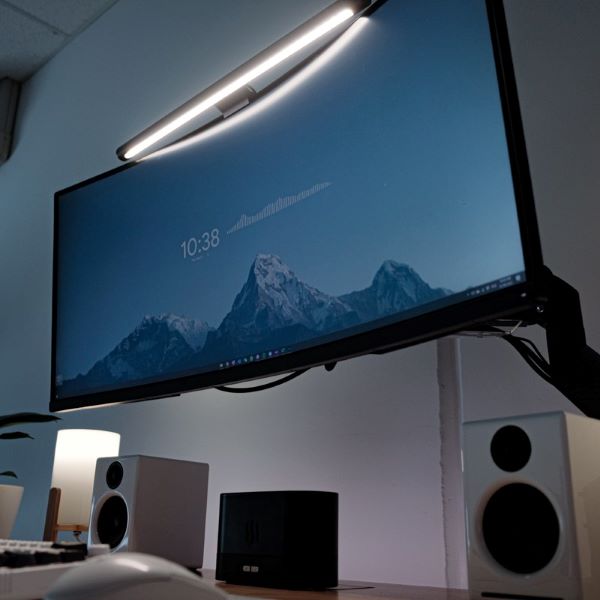 Adjustable Brightness
With the Adjustable Brightness feature, users can effortlessly customize the level of illumination according to the task at hand. This not only ensures optimal visibility but also minimizes eye strain during prolonged use. The freedom to adjust lighting conditions means a more comfortable and efficient working experience.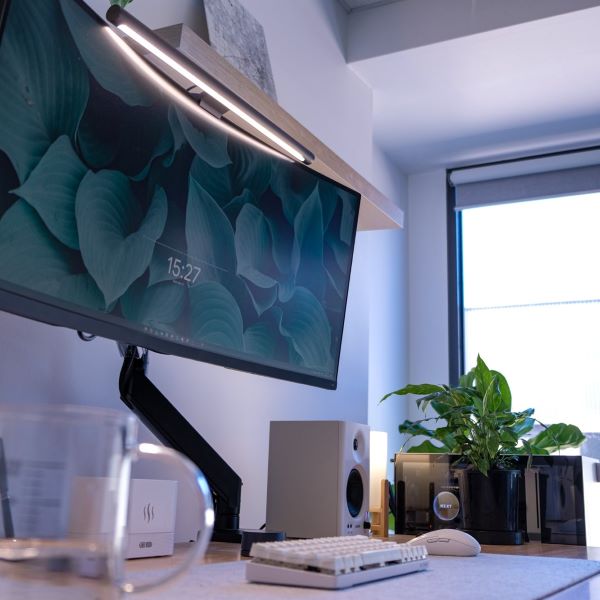 Wireless Remote Control
The inclusion of a Wireless Remote Control eliminates the need to manually fiddle with the light bar. Users can seamlessly toggle between settings from a distance, streamlining their tasks without disruption. This feature, therefore, contributes significantly to an enhanced and fluid workflow, allowing users to maintain their focus.
INSTAGRAM
@Minimal.Desksetups
1,324 POSTS 129K FOLLOWERS 644 FOLLOWING
1,324 POSTS
126K FOLLOWERS
644 FOLLOWING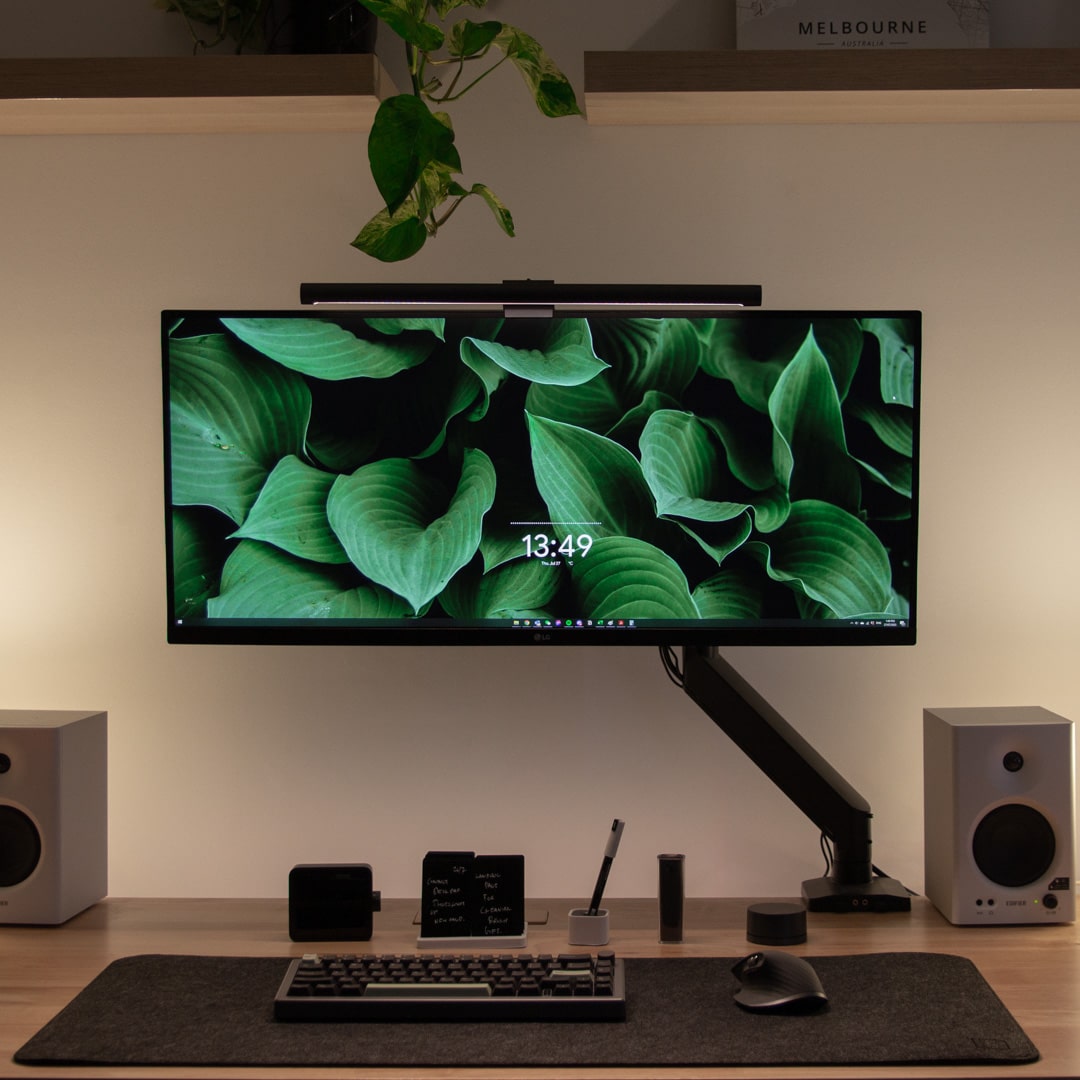 TOP RATED
it just gets better
We'll leave our customers to do the talking.
Frequently Asked Questions
How does the Magnetic Detachment Mechanism work?
The Magnetic Detachment Mechanism allows users to easily attach and detach the light bar from its mount. It's designed for convenience, letting you quickly remove or reposition the light bar without any cumbersome procedures.
Can I adjust both the brightness and color temperature using the Wireless Remote Control?
Yes, the Wireless Remote Control offers complete control over both brightness and color temperature settings. You can easily toggle and find the perfect lighting condition for your tasks.
Will the Xiaomi Computer Monitor Light Bar fit any monitor?
The light bar comes with a counterbalancing weight mount designed to fit most monitors. However, for best compatibility, it's recommended that the monitor's thickness be no greater than 20mm.
How does the light bar prevent screen glare and reflection?
The design of the Xiaomi Computer Monitor Light Bar ensures that the light is directed downwards, focusing on the desk and away from the monitor. This, coupled with its specific positioning, minimizes the chances of screen glare and reflections.
What are the specs of this light bar?
See here
https://www.minimaldesksetups.com/reviews/xiaomi-monitor-light-bar/