Why do you need a tray?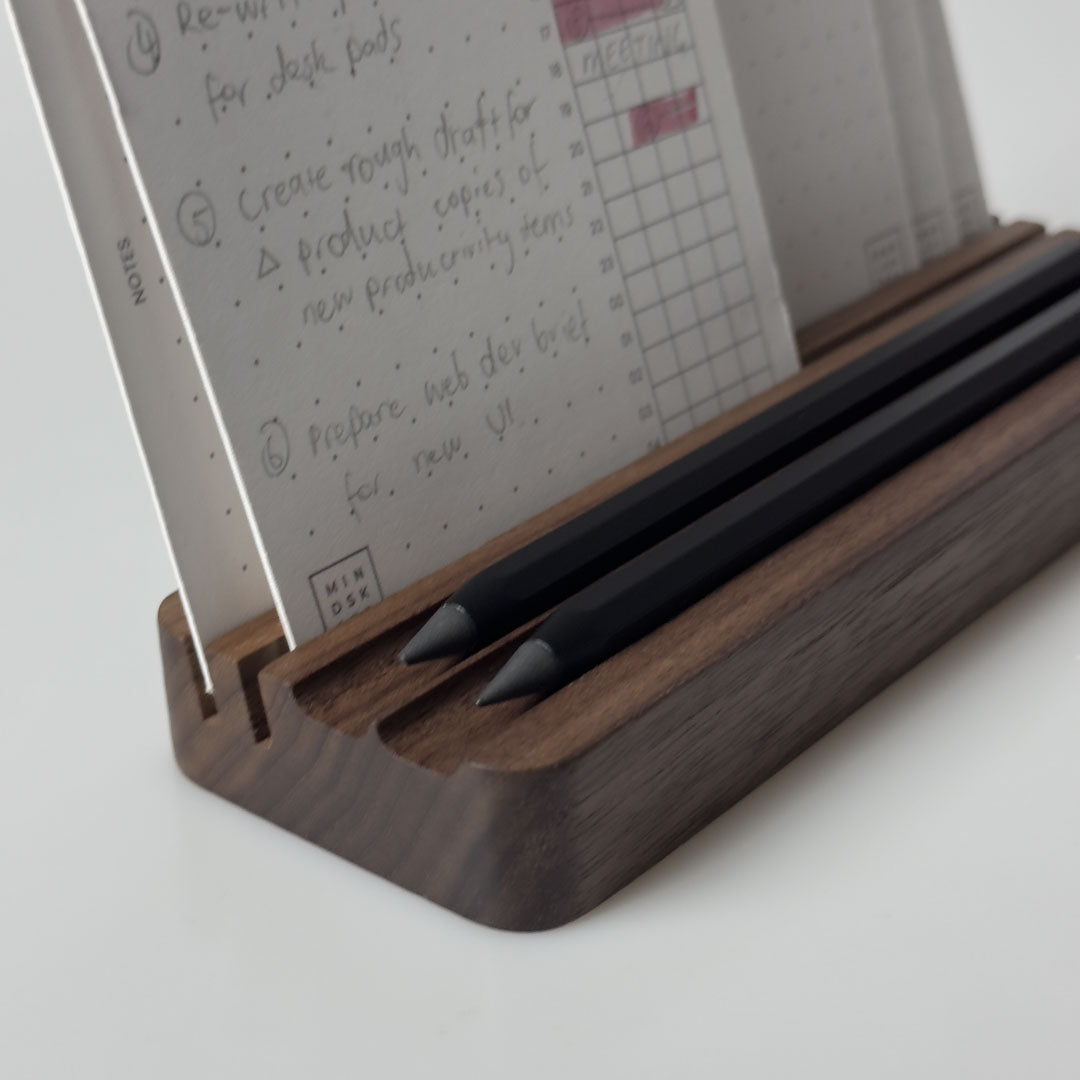 Efficient Organization
Keep your desk clutter-free and organized, with designated slots for pens and a stand for your to-do list cards.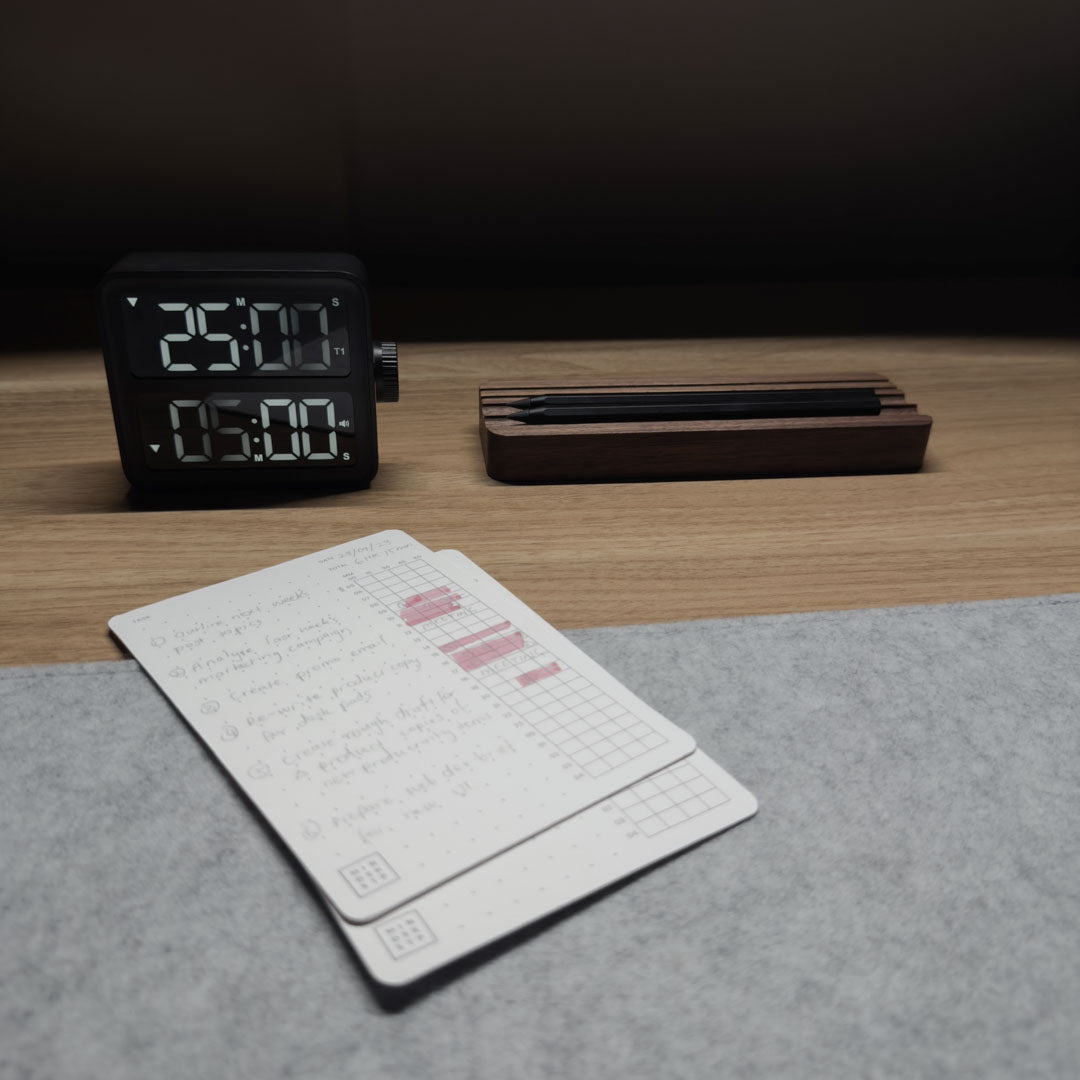 Enhanced Focus
Propel your productivity by having your tasks visually accessible, minimizing distractions and fostering concentration.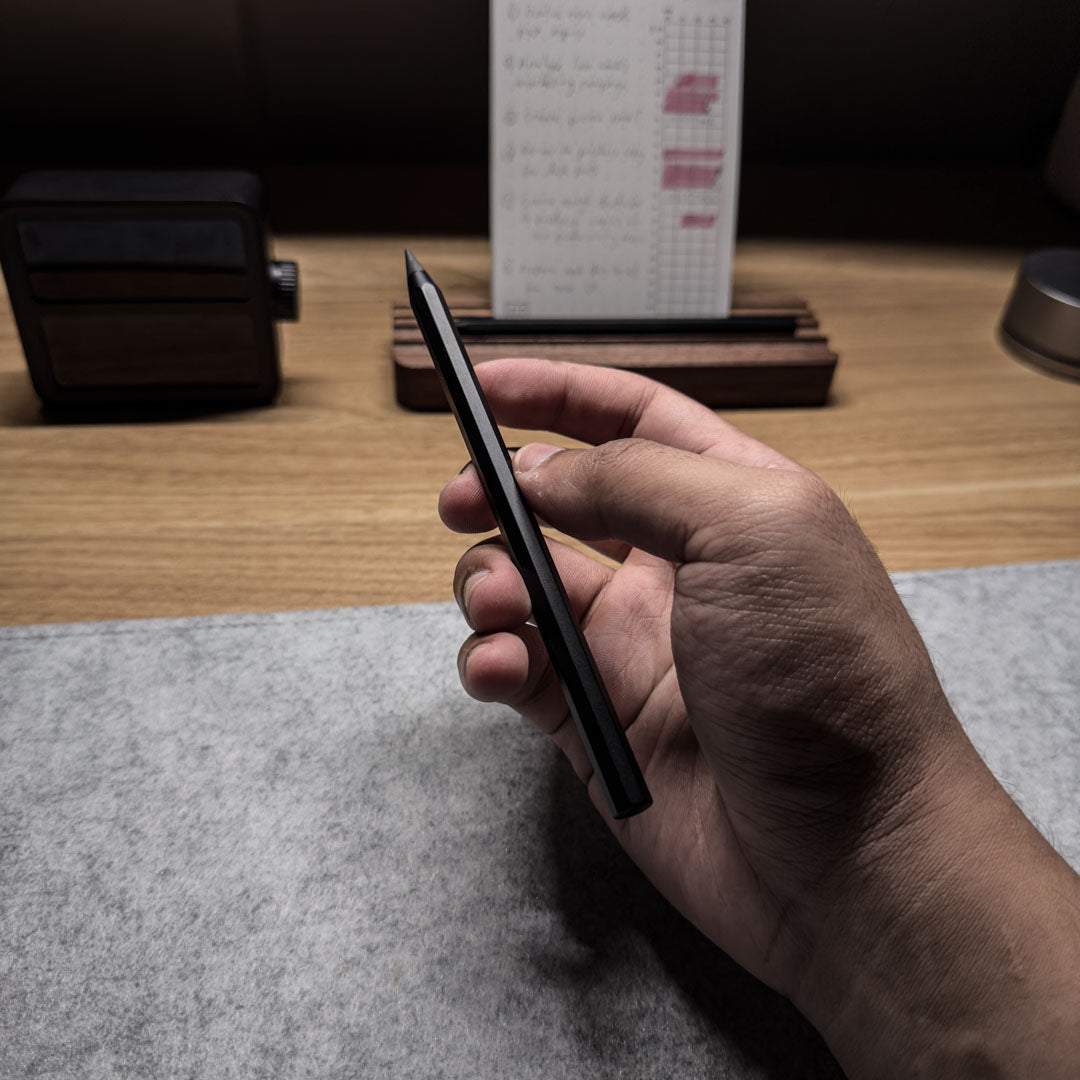 Convenient Accessibility
Enjoy the convenience of having your writing instruments and important tasks within arm's reach, optimizing workflow.
Buy Now
LOVED BY 130K+ FANS
See what our amazing customers have to say about this product.
What else?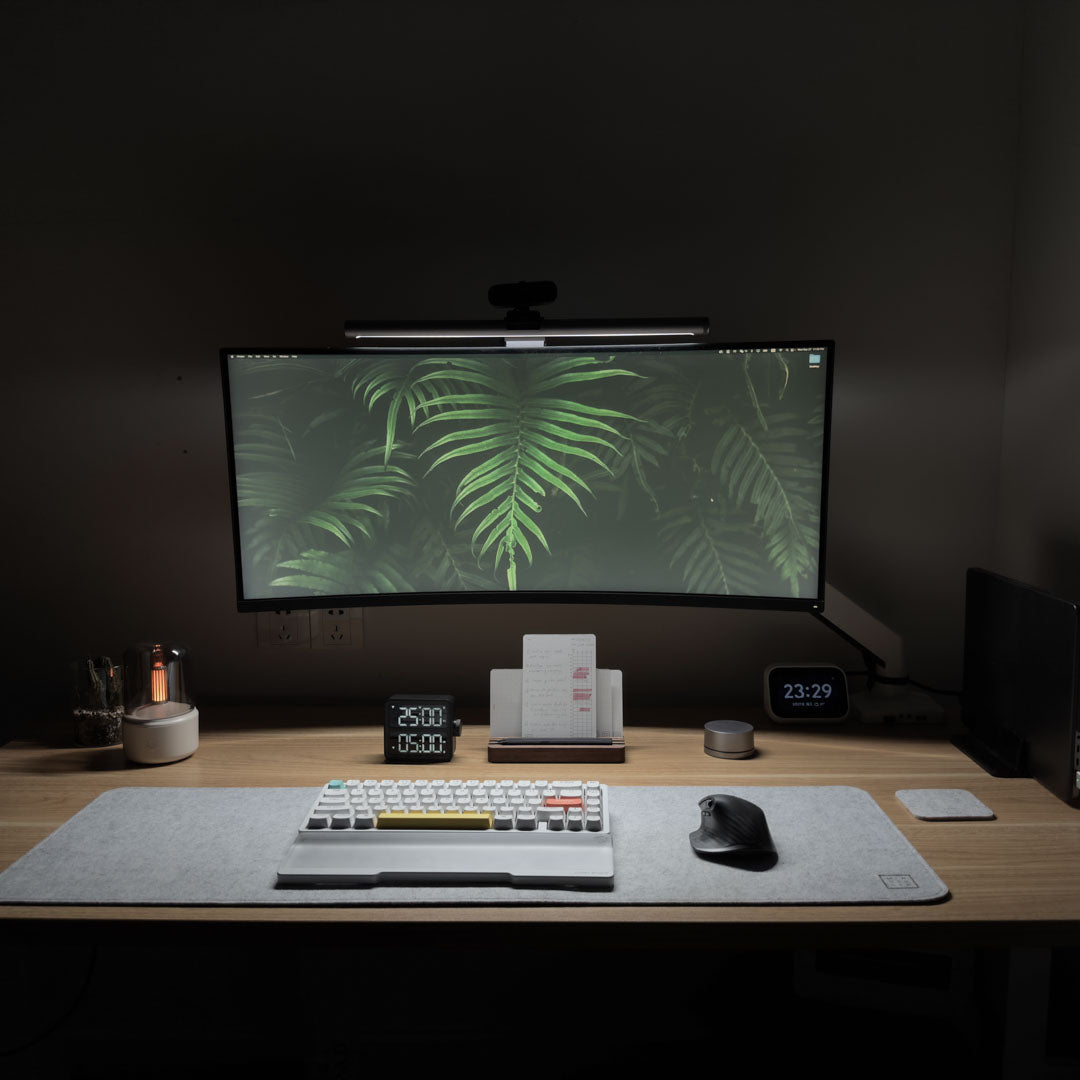 To-Do List Card Holder
The inclusion of a To-Do List Card Holder in the tray serves as a constant visual reminder of your priorities, aiding in maintaining focus on tasks at hand. This strategic placement minimizes the likelihood of distractions, creating a conducive environment for work and study. As a result, users can experience an increase in overall productivity and a more efficient allocation of time and resources.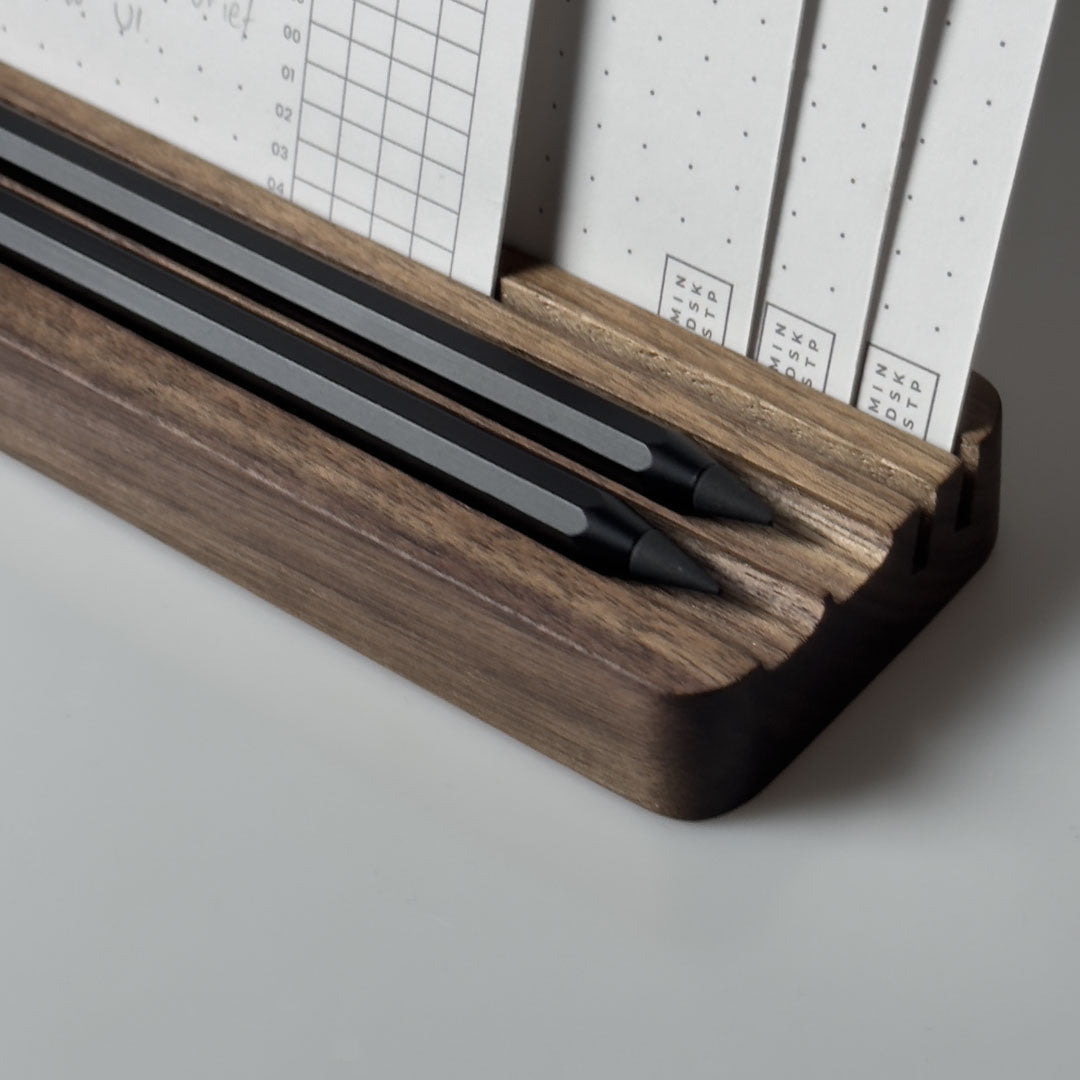 Clear Visibility of Stored Items
The design of the tray offers clear visibility of stored items, allowing for quick identification and access to your pens and cards. This feature eliminates the need to rummage through drawers or containers, saving valuable time and reducing frustration. Ultimately, this facilitates an efficient and smooth workflow, enhancing the user's experience and contributing to a more organized and stress-free workspace.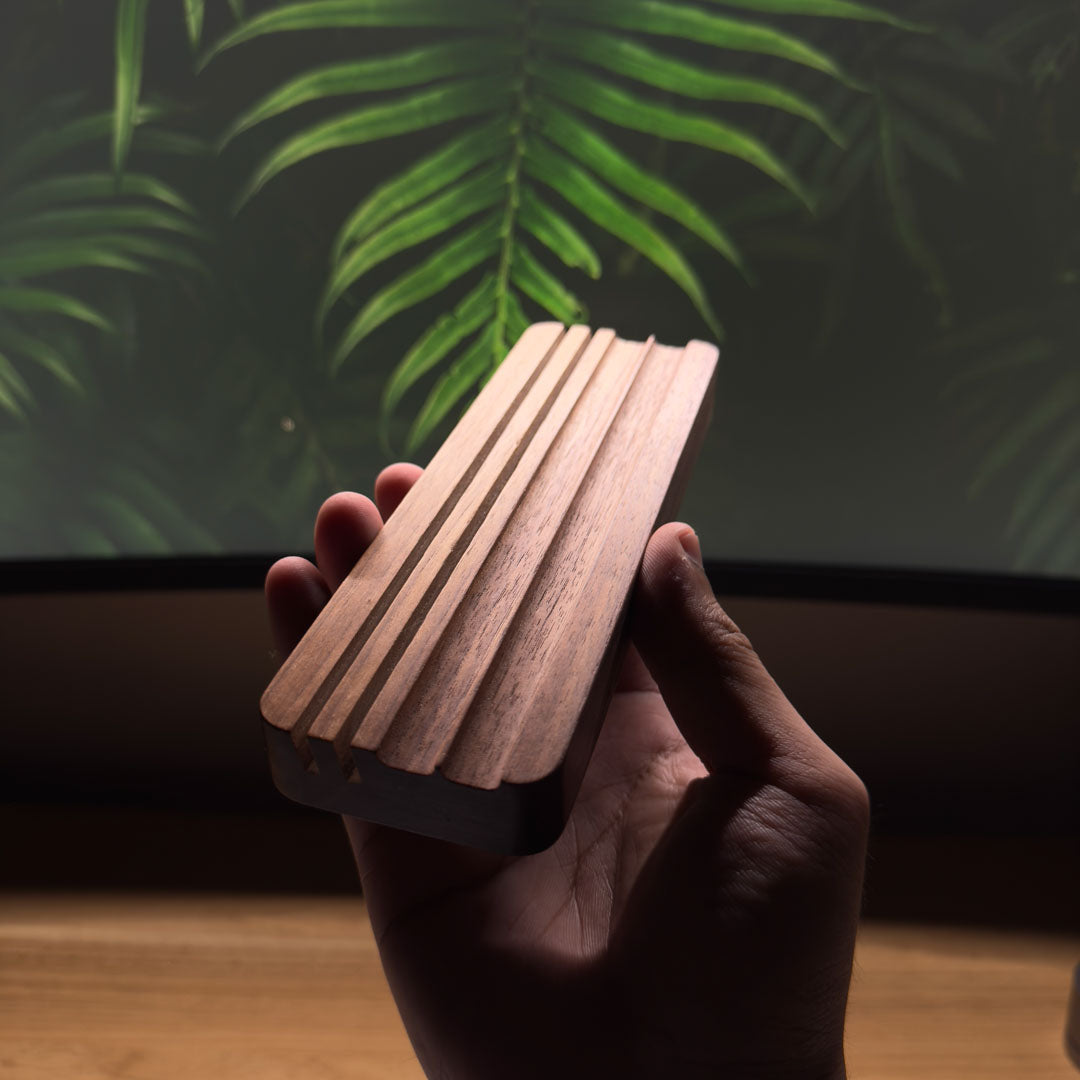 Handcrafted Design
Each tray boasts a unique handcrafted design, offering a distinctive, artisan touch to your workspace. The meticulous craftsmanship is evident in every detail, reflecting a commitment to quality and individual style. This feature not only enhances the aesthetic appeal of your desk but also serves as a testament to the dedication and skill involved in creating a product that is both functional and artfully designed.
INSTAGRAM
@Minimal.Desksetups
1,324 POSTS 129K FOLLOWERS 644 FOLLOWING
1,324 POSTS
126K FOLLOWERS
644 FOLLOWING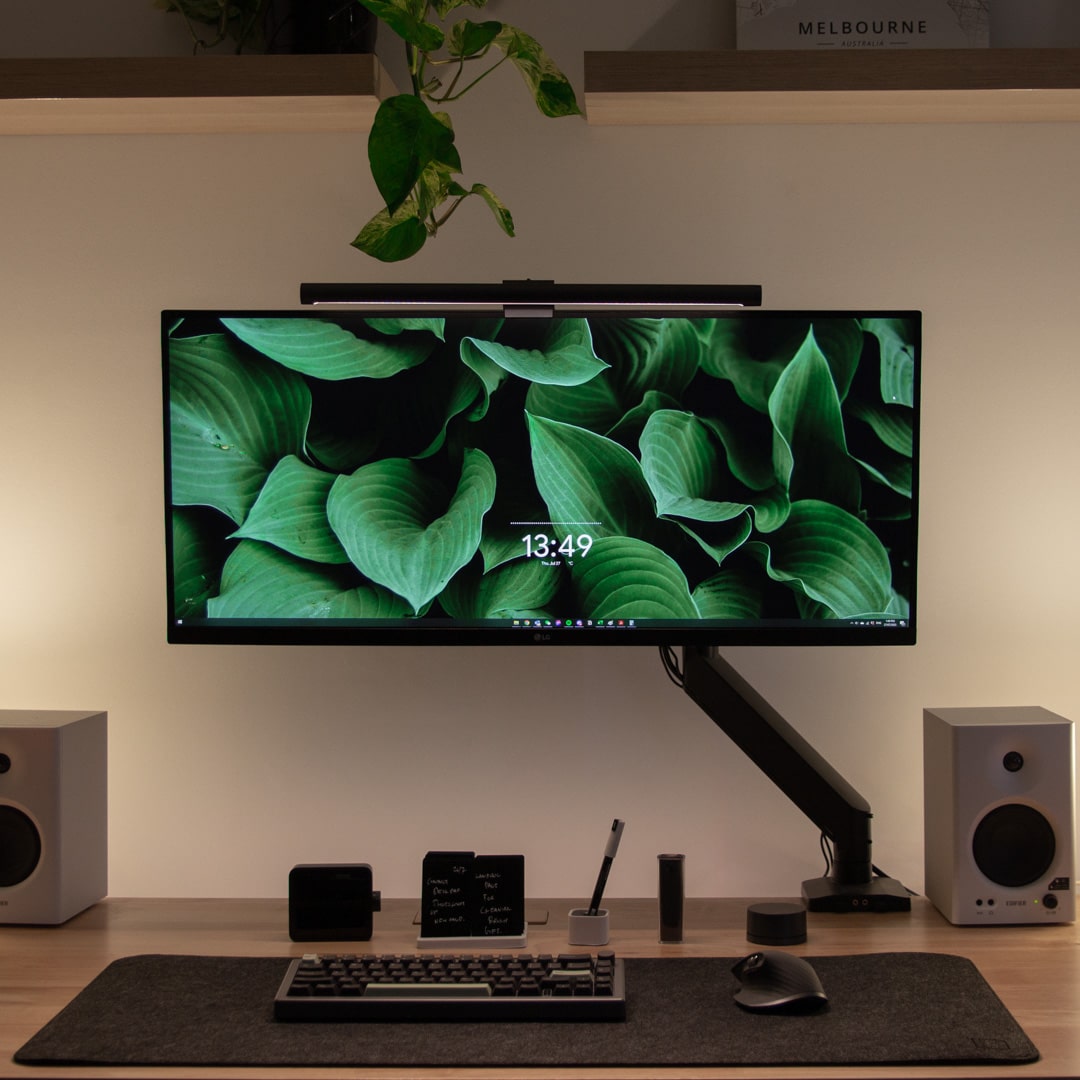 TOP RATED
it just gets better
We'll leave our customers to do the talking.
Frequently Asked Questions
How many pens and cards can it hold?
The tray features two pen slots and two slits for holding up to 5 cards per slit. This design allows you to keep a couple of your favourite pens and a to-do list or cards conveniently accessible.
How do I clean and maintain the tray?
To clean the tray, simply wipe it with a damp cloth and dry immediately. Avoid using harsh chemicals or abrasive materials to preserve the finish and the quality of the wood.