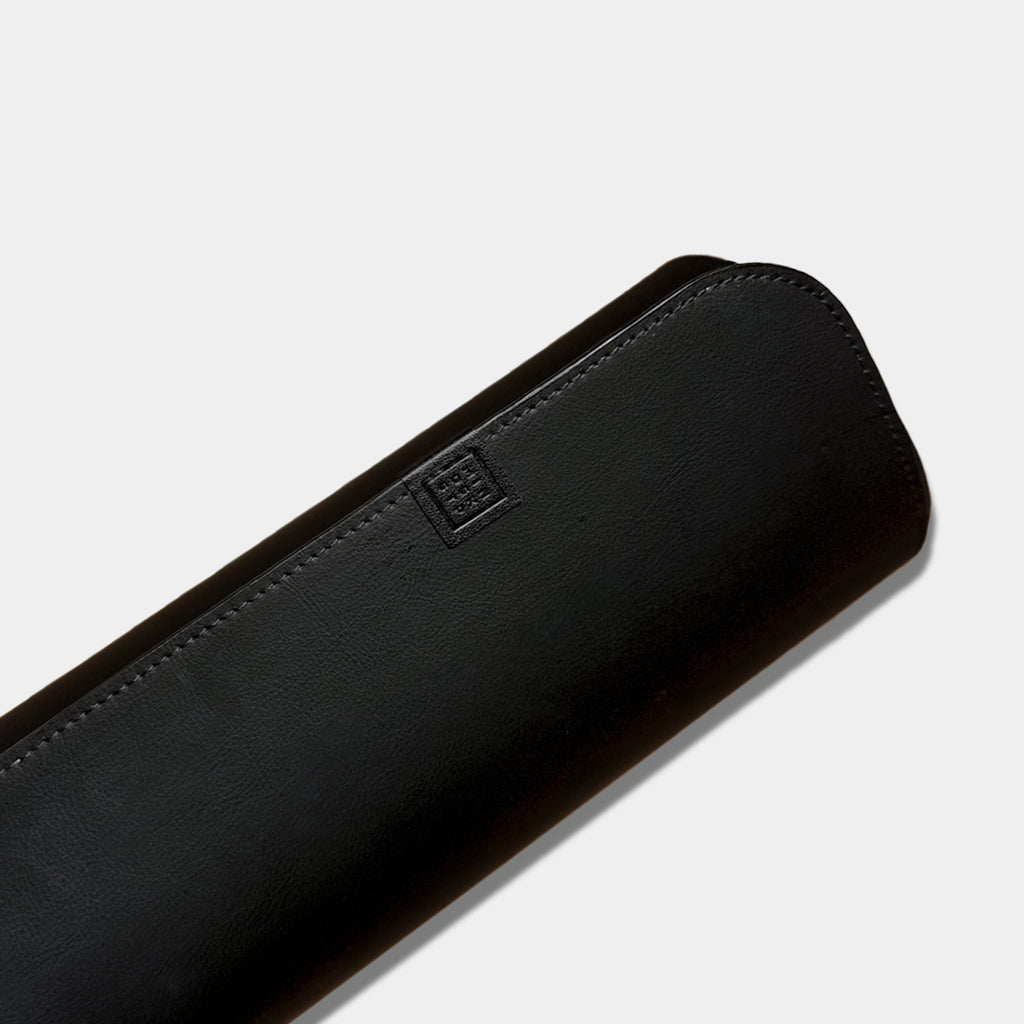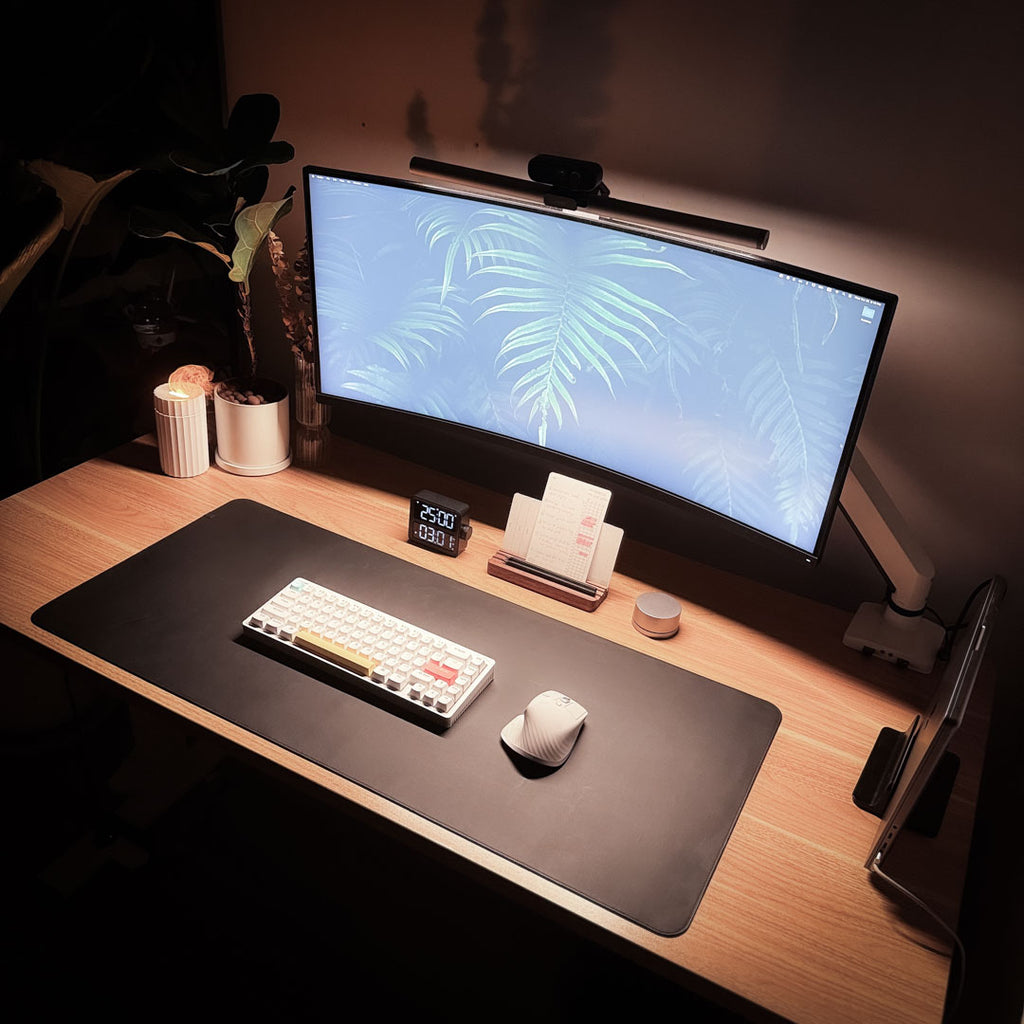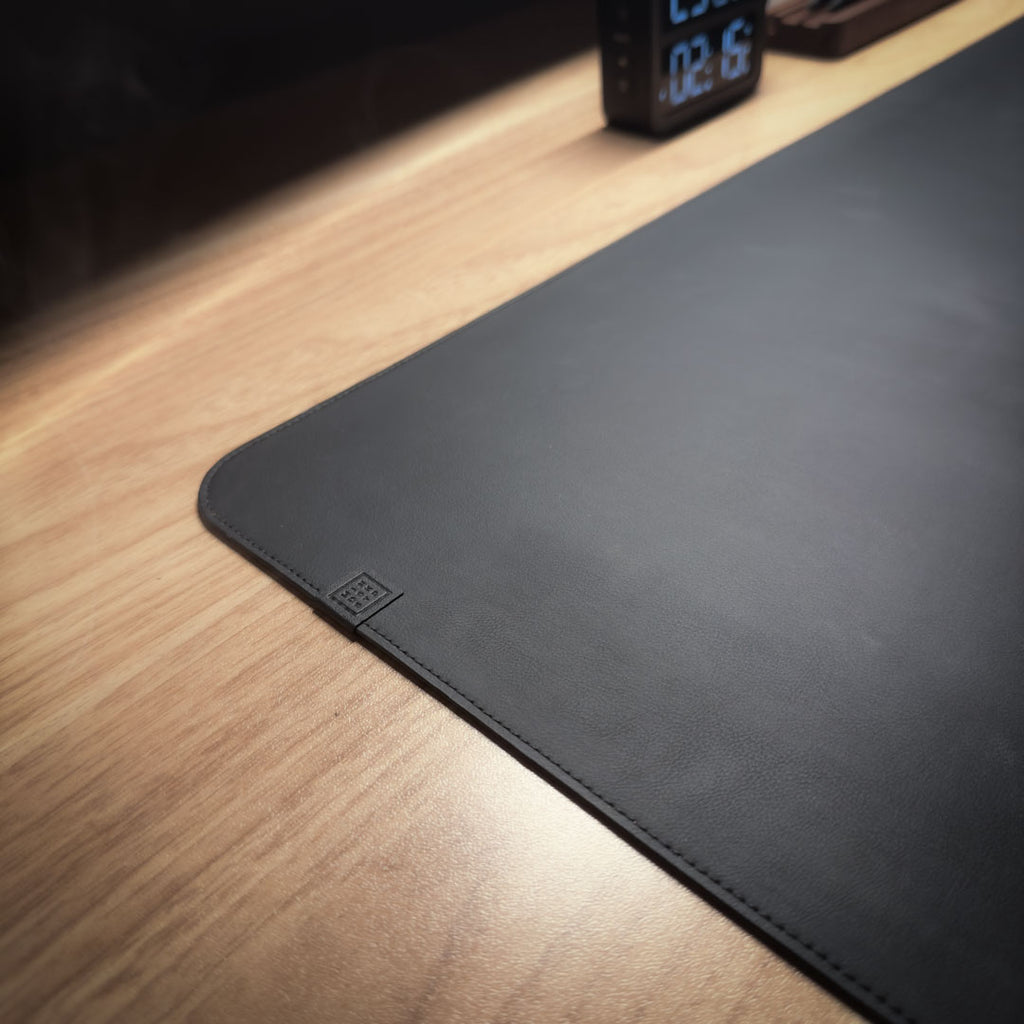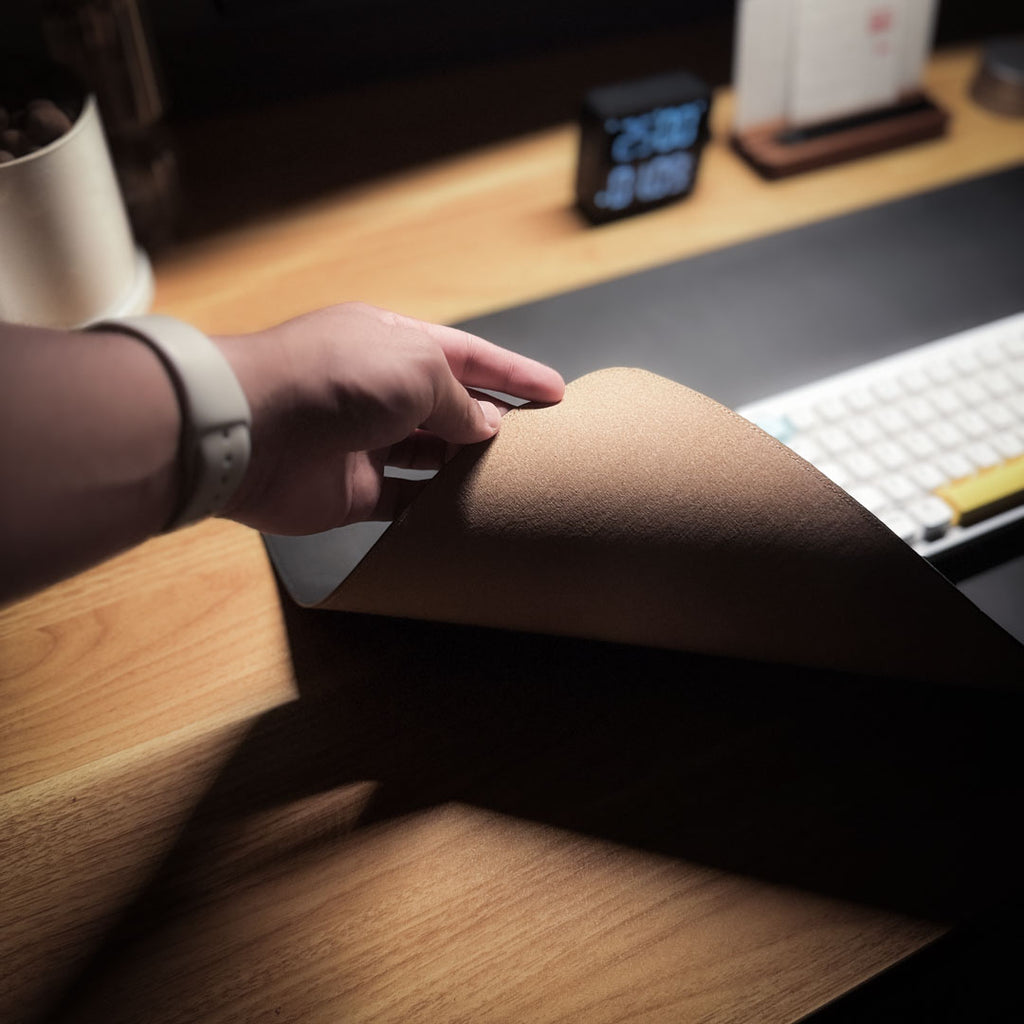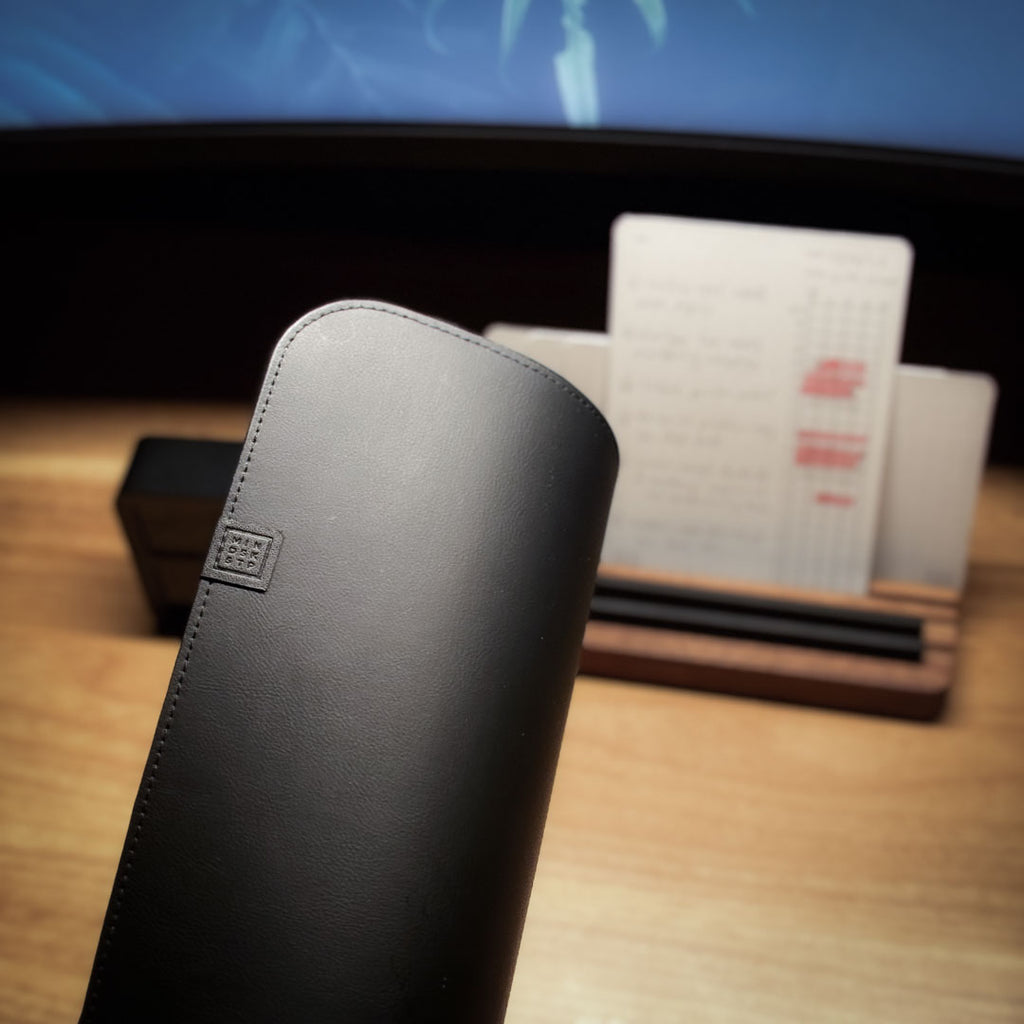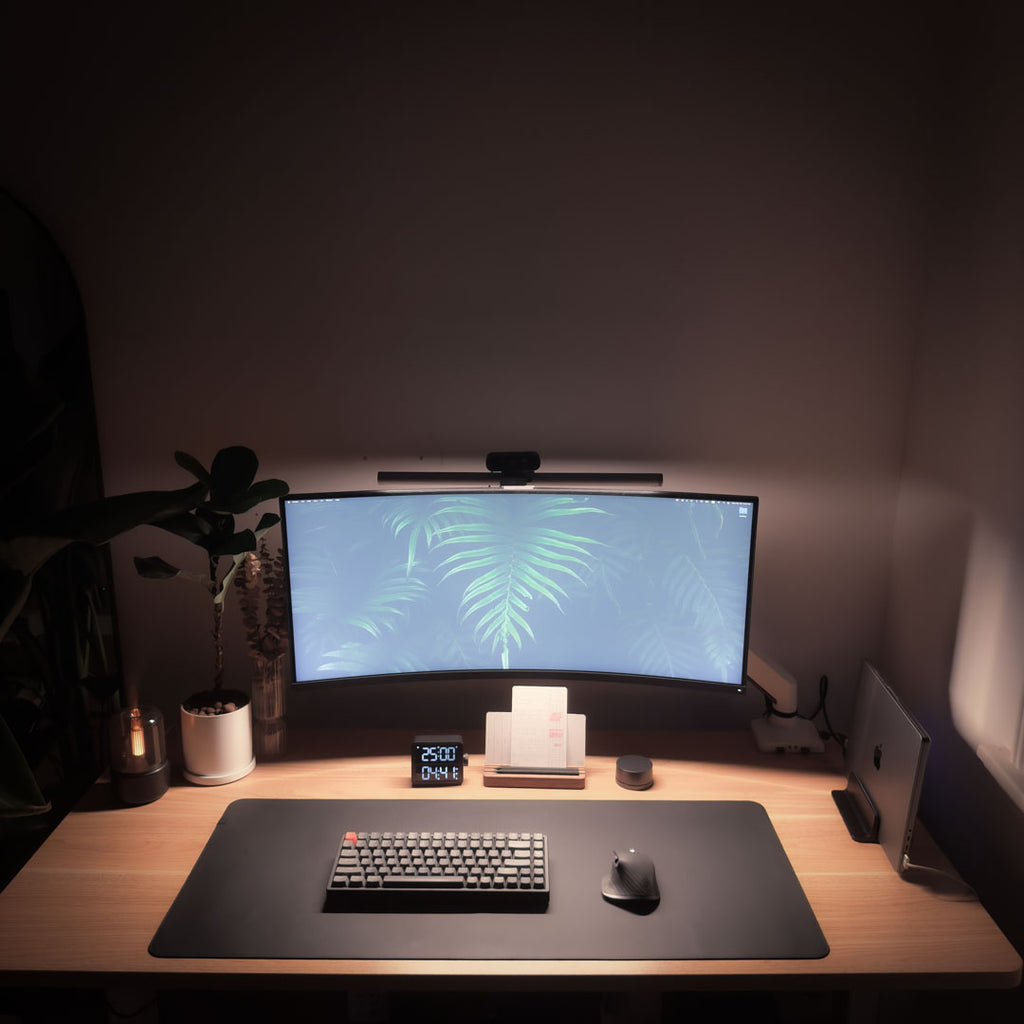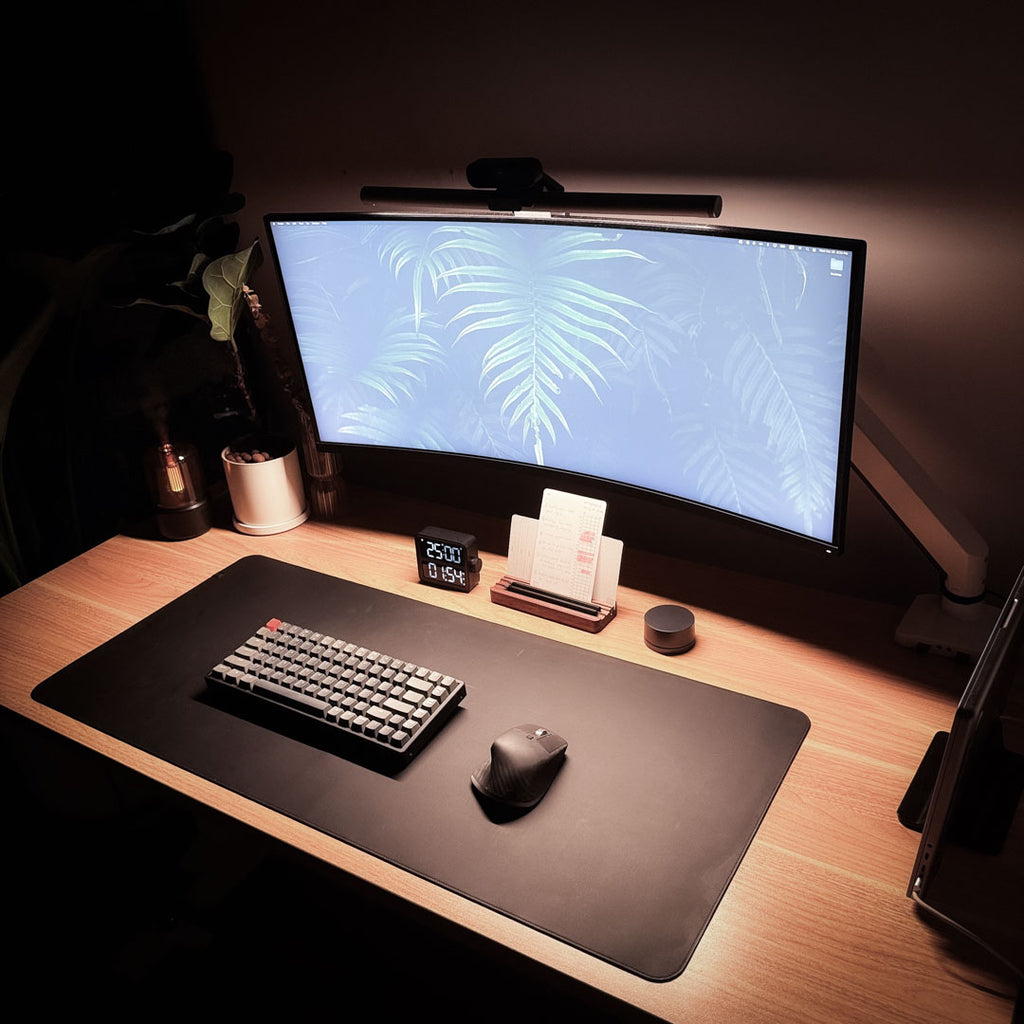 Apple Leather Desk Pad
NEW: 2023 MATERIAL INNOVATION✨
Make a statement, embrace sustainability, and uplift your workspace with our Apple Leather Desk Pad.
🍏 Made from recycled apple peels & cork

🌟 Luxurious workspace touch

🌬️ Breathable & comfortable

♻️ Eco-friendly & modern design
Select Size
🚚 Shipping
Free shipping on orders over USD $45, otherwise flat rate shipping $4.95.
US/UK: 6-16 days.
Other countries: 12-19 days.
See Full Shipping Policy Here
✨ 30-Day Guarantee
You have 30 days to return your order and request a refund, for any reason. Even if you've tried the product, we'll refund your order with 5 days after receipt.

Check our full return policy on how to request a refund.
Desk setups just got waaaaay cleaner
Not all journeys to the perfect workspace end with a stylish twist, because things can get pretty dull with the usual accessories. Meet the MDS Apple Leather Desk Pad – the sleekest, eco-friendly addition for an instant upscale touch!
SUSTAINABLY CRAFTED
Made from eco-friendly apple skin and cork, showcasing a commitment to the environment.
LONG LASTING
Crafted with durable materials, it retains its elegance for years.
BOOST PRODUCTIVITY
Designed to enhance your workspace, motivating you for countless sessions.
EASY TO SET UP
Simply place it on your desk for an instant upscale touch!
How is it made?
Discover the blend of luxury and eco-conscious design with our MDS Apple Leather Desk Pad.
1.SOURCE & RECYCLE
Collect apple peel waste from juice factories.
2.TRANSFORM
Wash, dry, and undergo processing to create Apple Nanofiber.
3.COMBINE & STRENGTHEN
Mix Apple Nanofiber with biobased yarn and other strengthers for durability.
4.FINISH & DESIGN
Add color, texture, and finalize the sustainable apple leather design.
👉 TRY IT NOW
See it in action. No matter the workspace, the desk pad complements your style.
Quality Craftsmanship Commitment
Our MDS Apple Leather Desk Pad is a testament to superior material and design. Dive into its luxury for 30 days, risk-free. If it doesn't elevate your workspace, trust in our straightforward Return & Refund Policy.
Frequently Asked Questions
What materials are used in the MDS Apple Skin & Cork Leather Desk Pad?
Our desk pad is meticulously crafted using sustainably sourced apple skin, natural cork, and a touch of waterborne PU for added durability and finish. The apple skin provides a luxurious texture, the cork delivers a sturdy and natural base, and the PU ensures a refined and lasting appearance.
How do I clean and maintain my desk pad?
Simply wipe it down with a damp cloth. For stubborn stains or spills, a mild soap can be used. Avoid harsh chemicals or abrasive scrubbing to maintain its premium look and feel.
Is the desk pad resistant to wear and tear from regular use?
Yes, the combination of apple skin and cork is designed for durability. The desk pad is built to withstand regular use while retaining its elegant appearance.
Why apple skin? What's the sustainability aspect of this product?
Apple skin is a biobased material derived from the waste of the juice industry. By utilizing this waste, we're turning what would have been discarded into a luxury product, emphasizing both style and environmental responsibility.