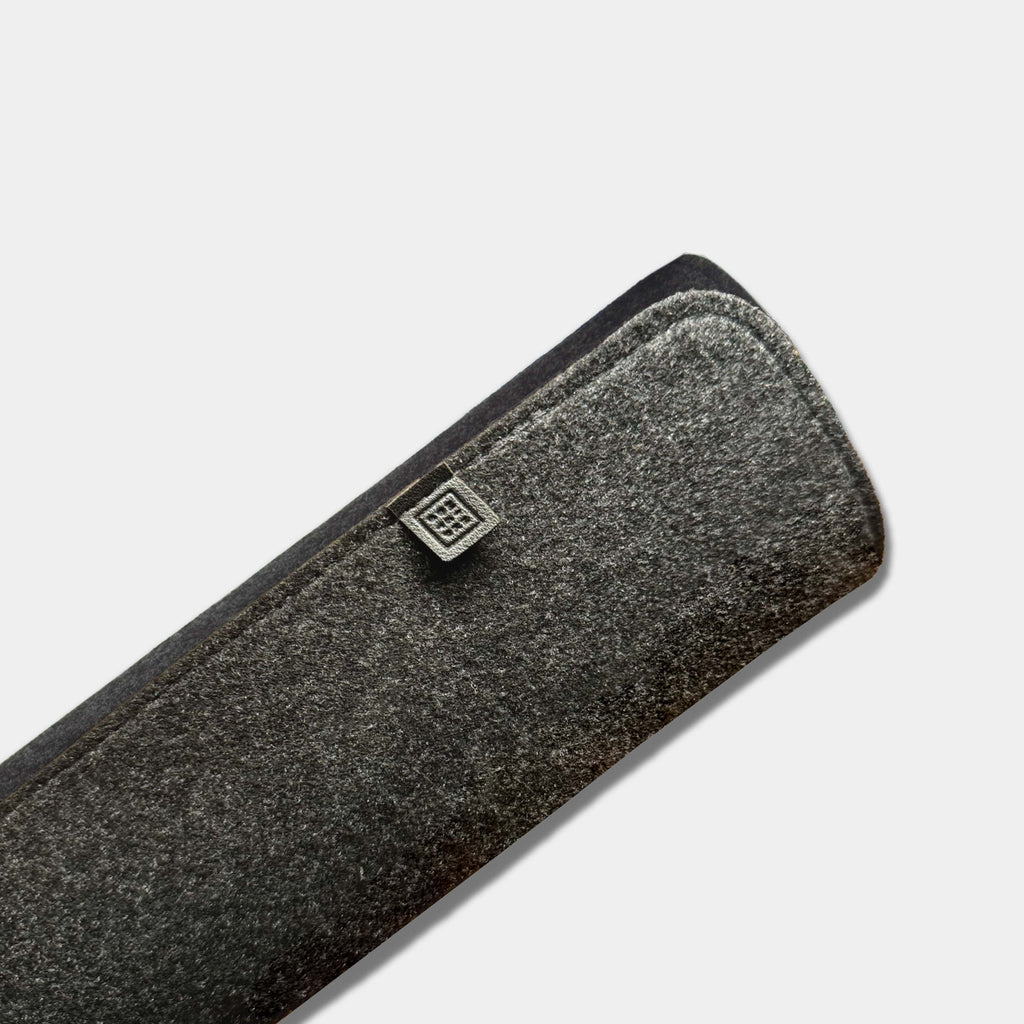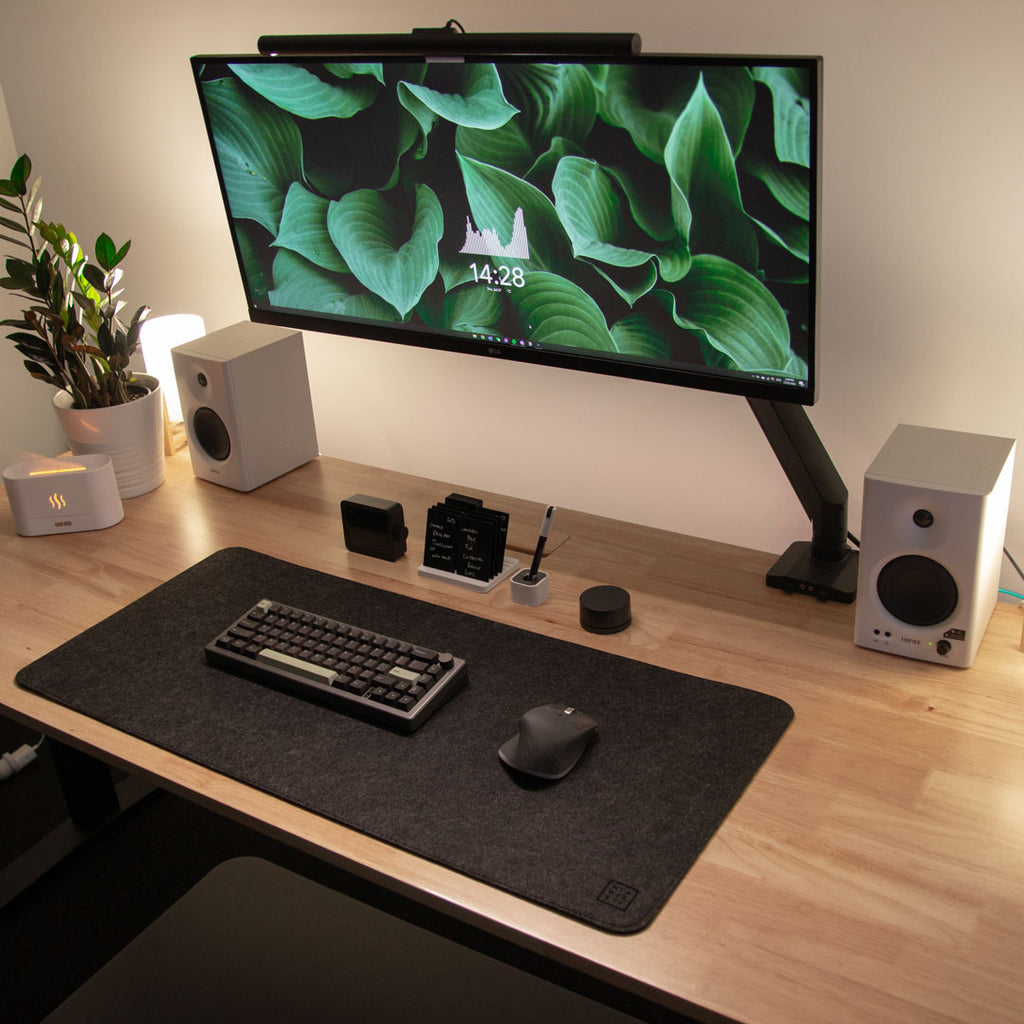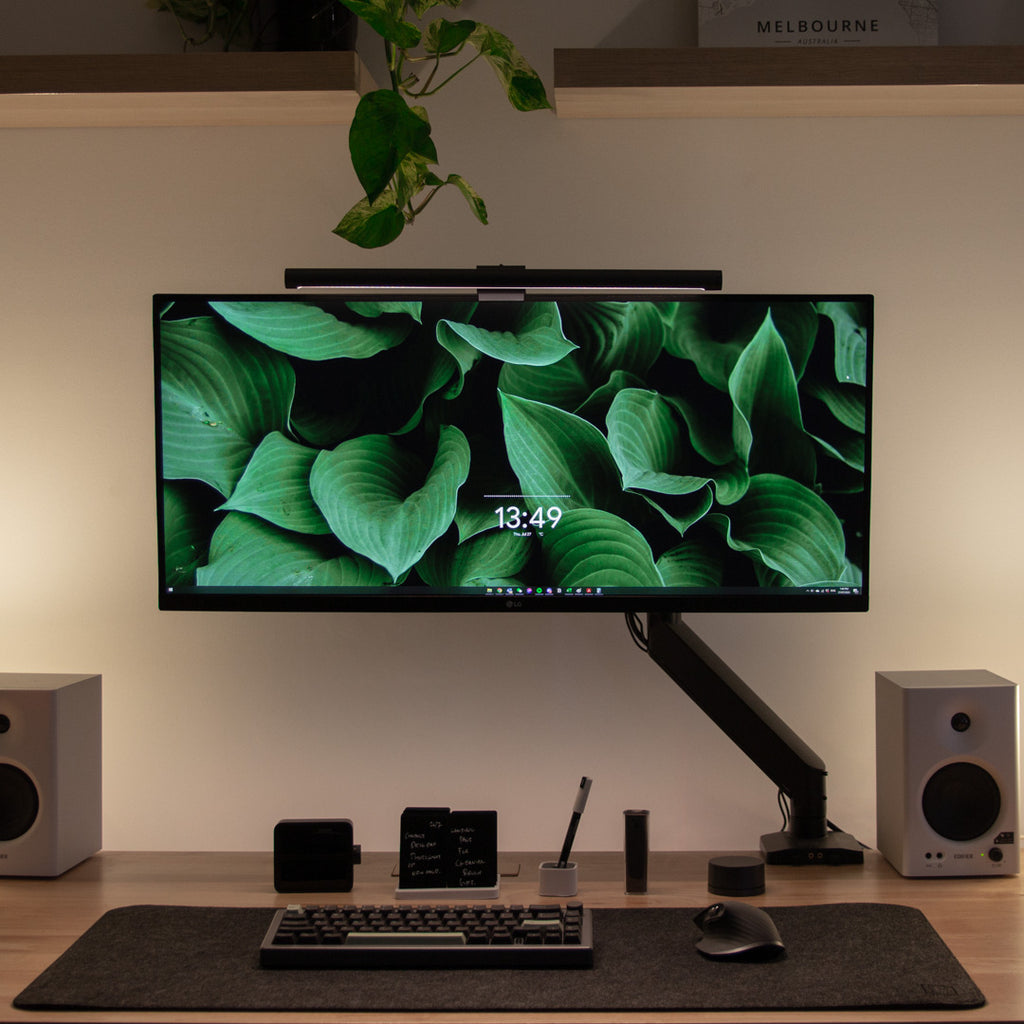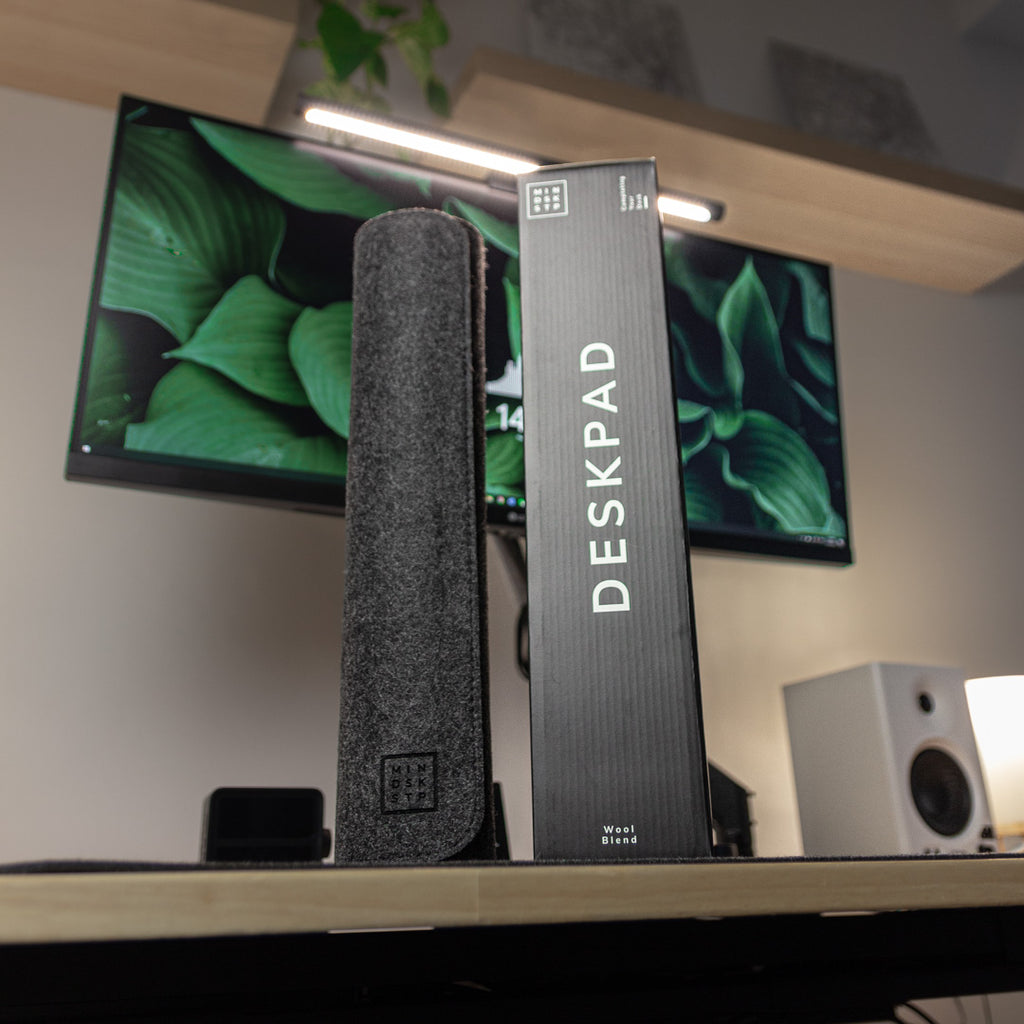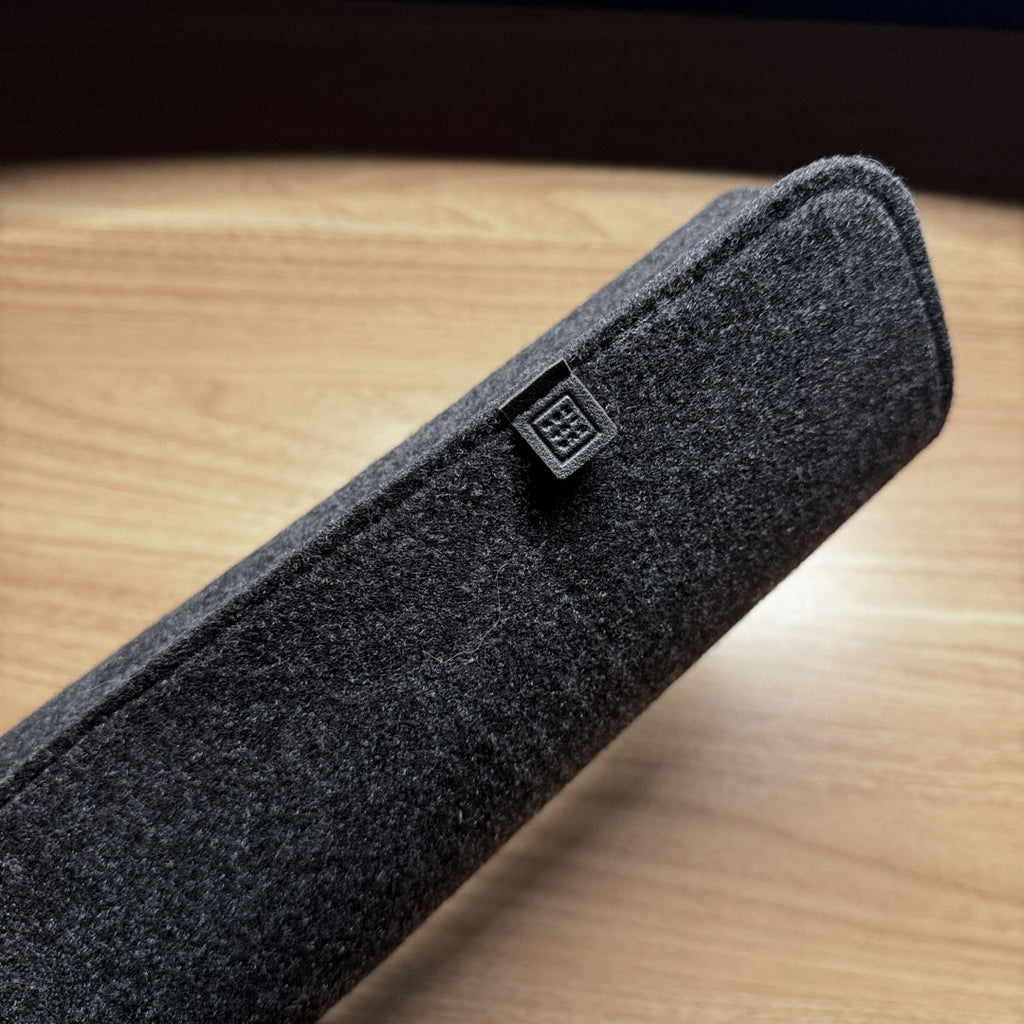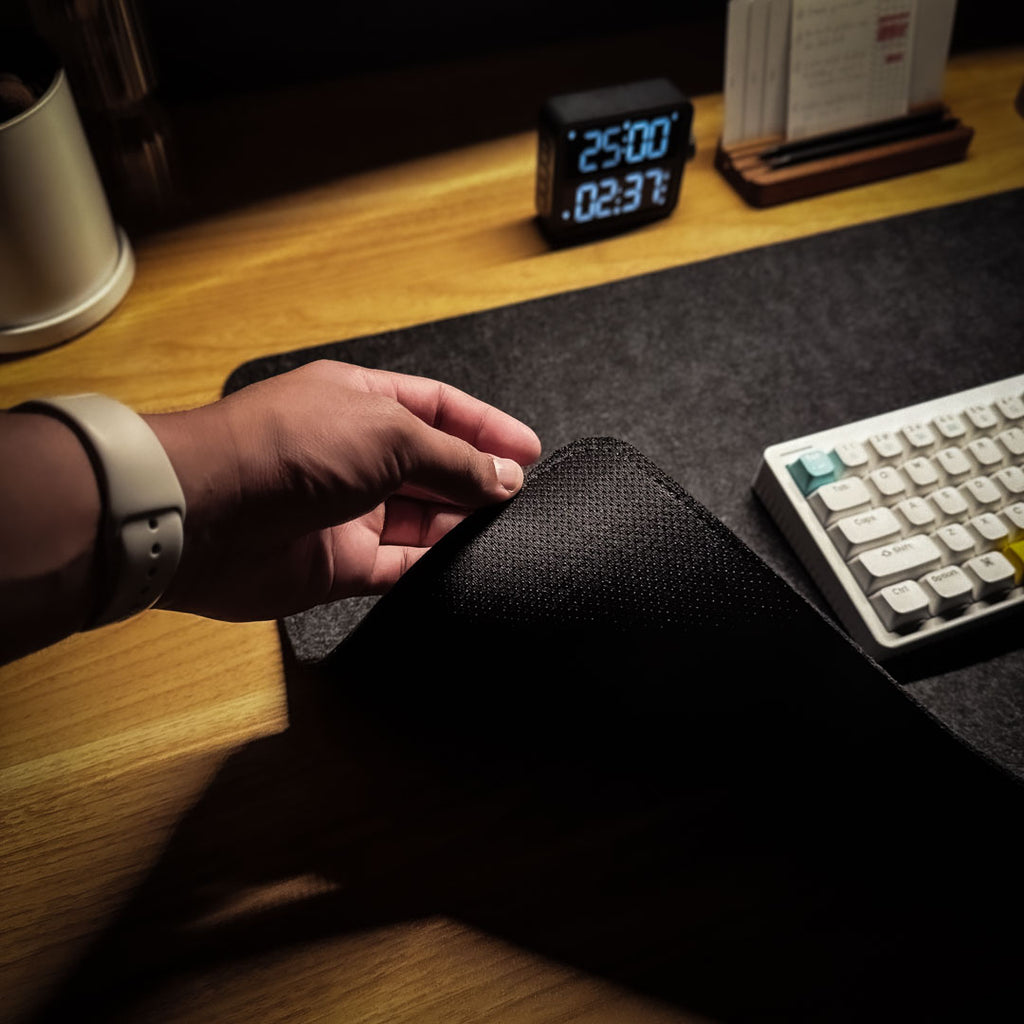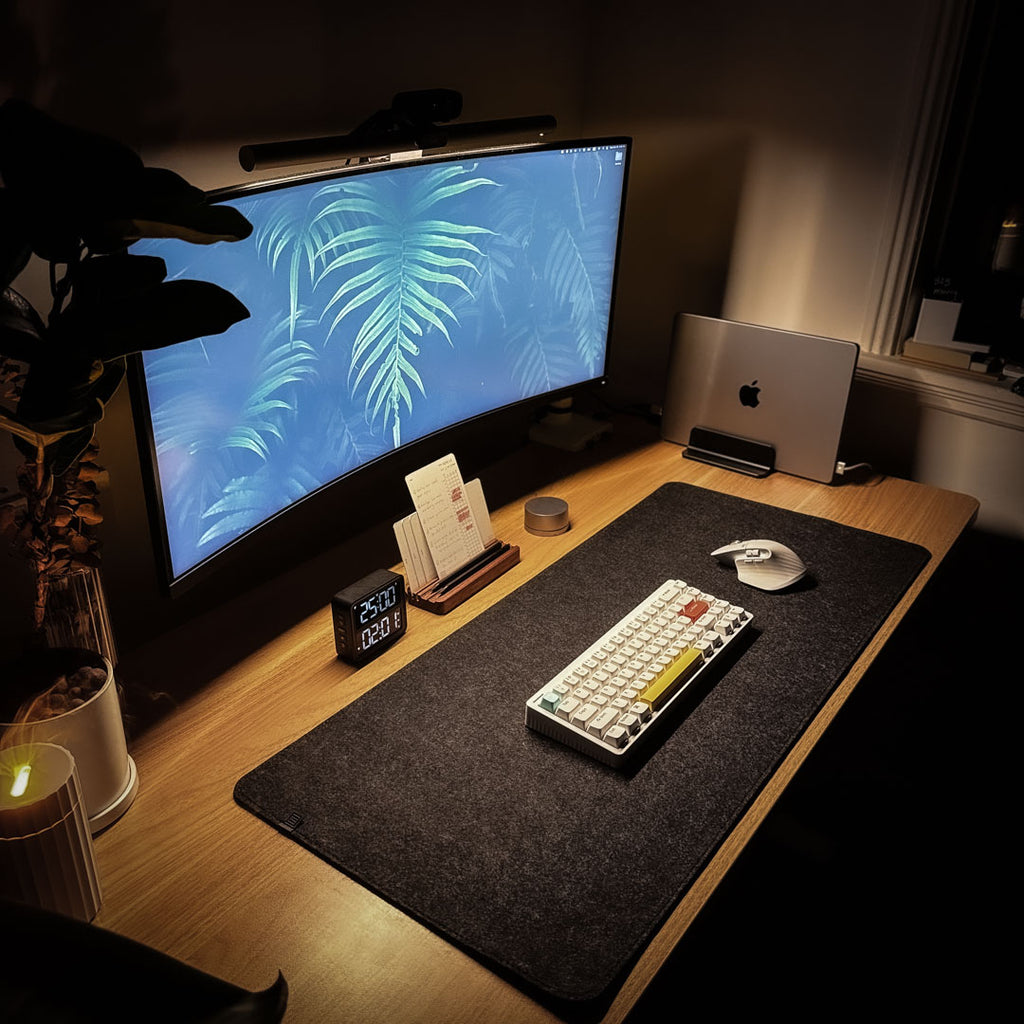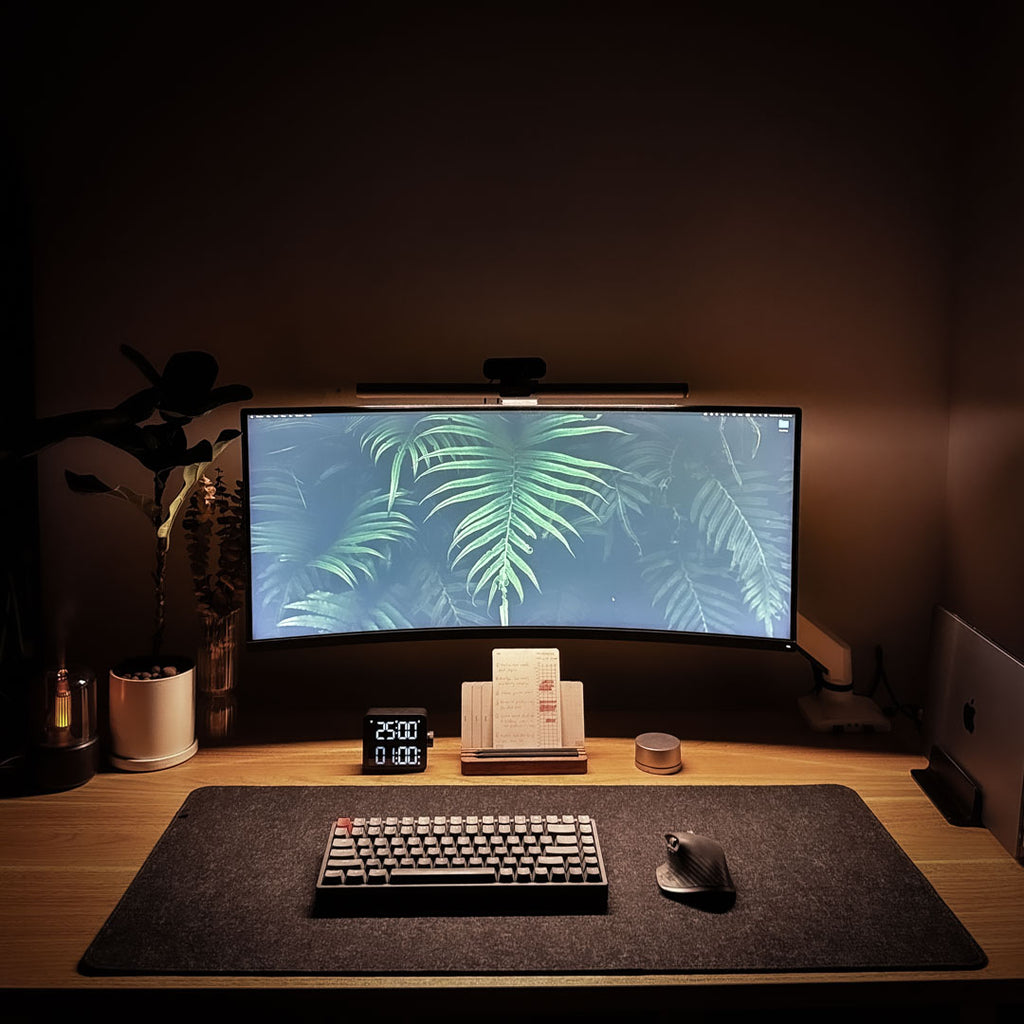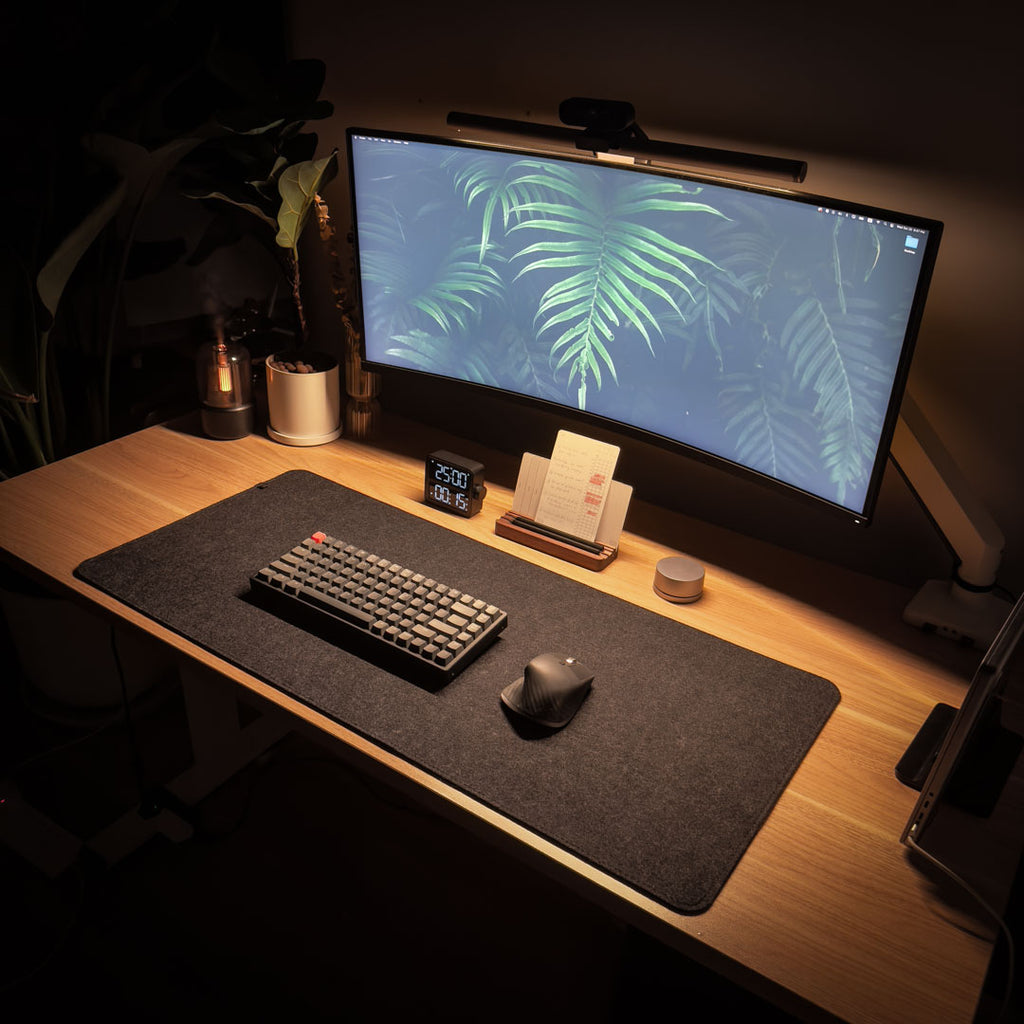 Desk Pad
NEW: CASHMERE FELT BLEND✨
Elevate your work experience, combine luxury and durability, and redefine your desk aesthetics with our NEW AND IMPROVED Cashmere Desk Pad.
🐏 Blended with wool and cashmere
🖤 Premium, plush surface touch
🧲 Enhanced grip for stability
⌛ Combatting piling for extended use.
🚚 Shipping
Free shipping on orders over USD $45, otherwise flat rate shipping $4.95.
US/UK: 6-16 days.
Other countries: 12-19 days. See Full Shipping Policy Here
✨ 100-Day Guarantee
You have 100 days to return your order of the cashmere desk pad and request a refund, for any reason. Even if you've tried the product, we'll refund your order with 5 days after receipt. The wool desk pad has a 30 day gaurantee.

Check our full return policy on how to request a refund.
Our desk pad just got WAYYYYY BETTER!
Not all desk pads give that luxe feel, especially during intense typing sessions. Meet our Version 2 Desk Pad – with wool and cashmere blend for a plush touch, and an enhanced grip for stable, smooth typing. Dive into elegance instantly!
NEW CASHMERE BLEND+
A combination of wool and cashmere, setting a new standard.
LONG LASTING
Incorporating a cashmere blend, our pad drastically cuts piling.
ENHANCED GRIP
Work with confidence with our improved grip to make sure it stays.
EASY TO SET UP
Simply place it on your desk for an instant upscale touch!
See it in action. No matter the workspace, the desk pad complements your style.
100-Day Guarantee
Our MDS Cashmere Desk Pad provides an unparalleled touch of elegance. Immerse yourself in its plush luxury for 100 days, risk-free. Should it not meet your expectations, our simple Return & Refund Policy is there for you.
Frequently Asked Questions
What materials are used in the MDS Cashmere Desk Pad?
The MDS Cashmere Desk Pad is crafted with a felt blend of mostly premium wool and luxurious cashmere with some polyester to help with binding, ensuring a soft, plush touch while maintaining durability and functionality.
How do I care for and clean the desk pad?
Gently spot clean the desk pad with a damp cloth and mild detergent if necessary. Avoid submerging it in water or using harsh chemicals. Allow it to air dry flat to retain its shape and quality.
What's the difference between the MDS Cashmere Desk Pad and the previous version?
Our latest Cashmere Desk Pad offers a superior touch of elegance with its cashmere blend, providing a more plush feel. Additionally, we've enhanced its grip pattern for greater stability during use, and it's designed to last longer by significantly reducing piling issues.
What table tops can this desk pad be used with?
Since we use high-grip rubber on the bottom of our desk pads, in some cases, we found imprints may appear on softwood table tops. We've found that the following table tops may be affected: 1/ Acacia Wood 2/ Rubber Wood Issues are not present in any other softwood table tops to our knowledge.