Why the pro edition?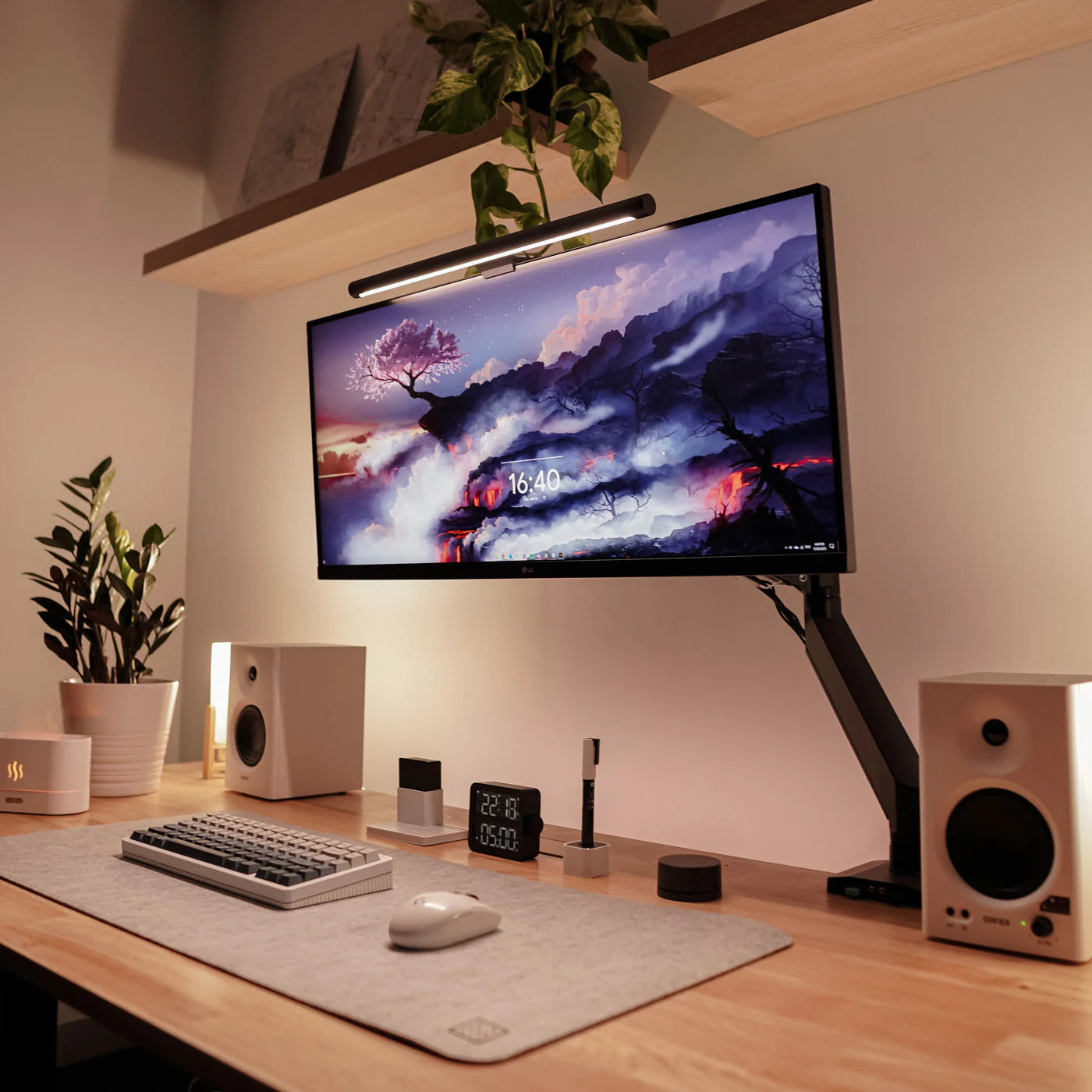 Smart Home Ready
Seamlessly integrates with Google Home and Amazon Alexa for voice-controlled convenience.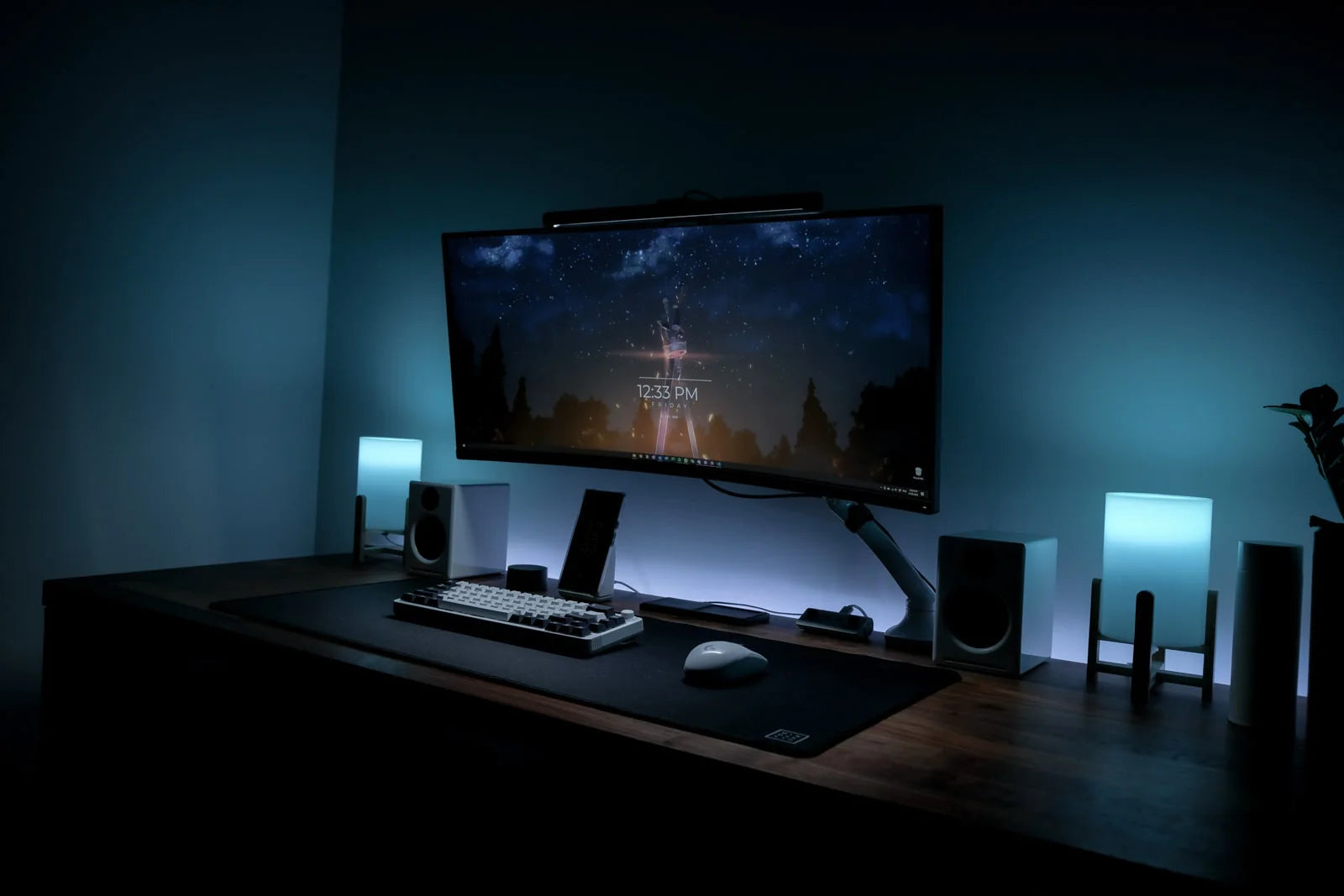 Flexible Mounting
Designed for both flat and curved monitors, ensuring optimal light positioning.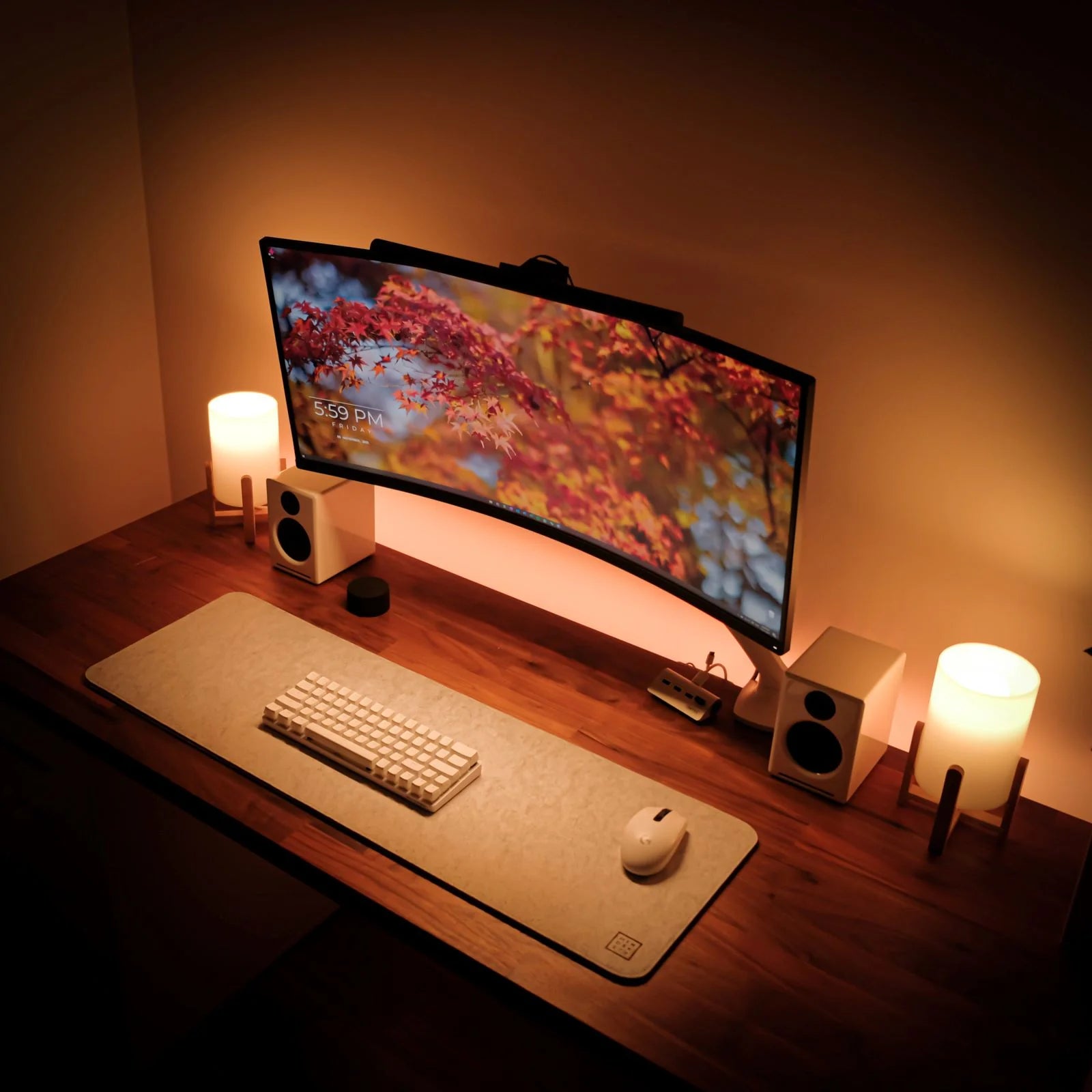 Stable Light Source
Independent power supply guarantees consistent brightness without any flickering.
Buy Now
LOVED BY 130K+ FANS
See what our amazing customers have to say about this product.
What else?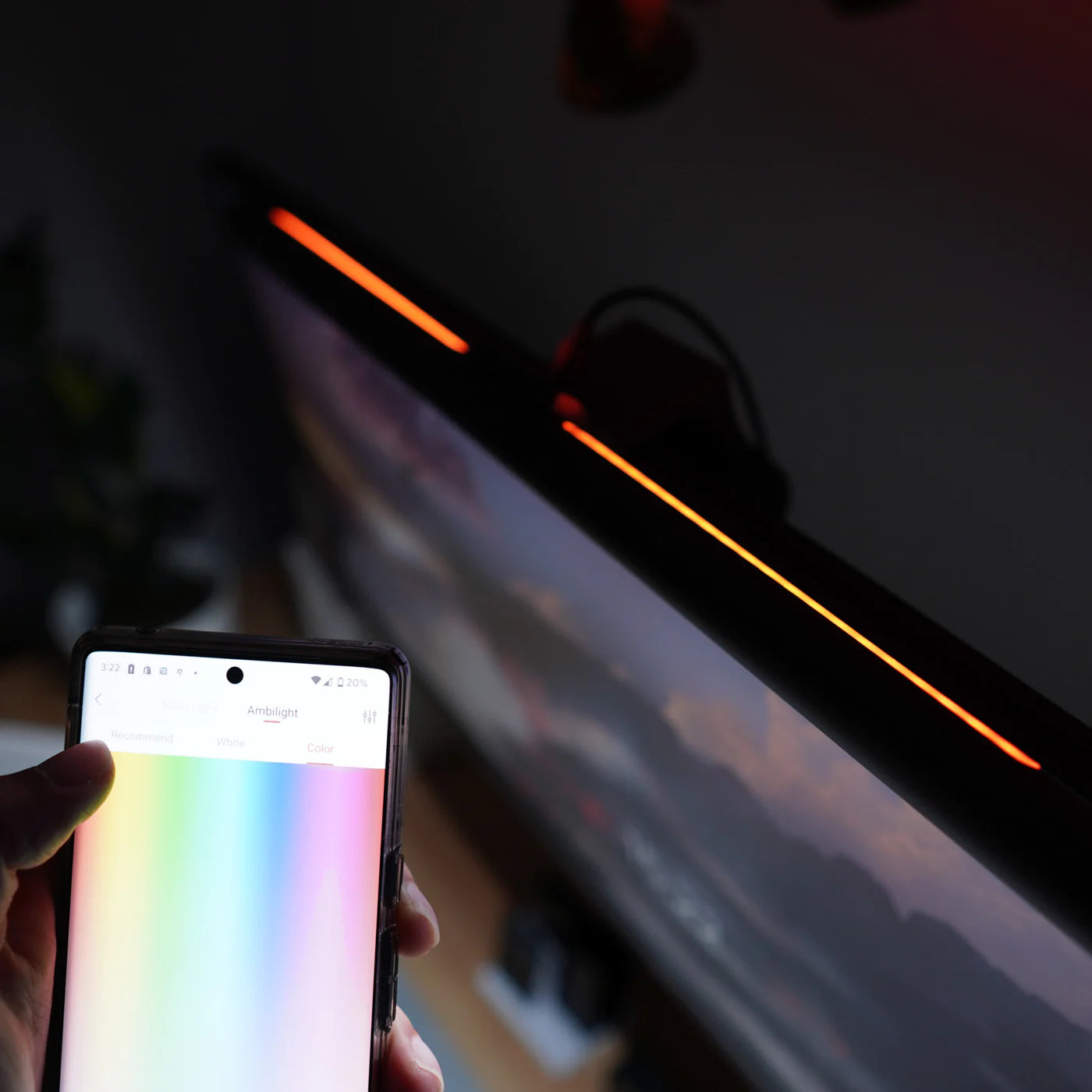 Equipped with Smart Home Capability
Embrace the future with the Yeelight Light Bar Pro. Compatible with Google Assistant and Amazon Alexa, it allows for seamless integration into your smart home ecosystem, giving you the power of voice control for your lighting environment. Using the Yeelight App, you can link i with Google Assistant or Amazon Alexa.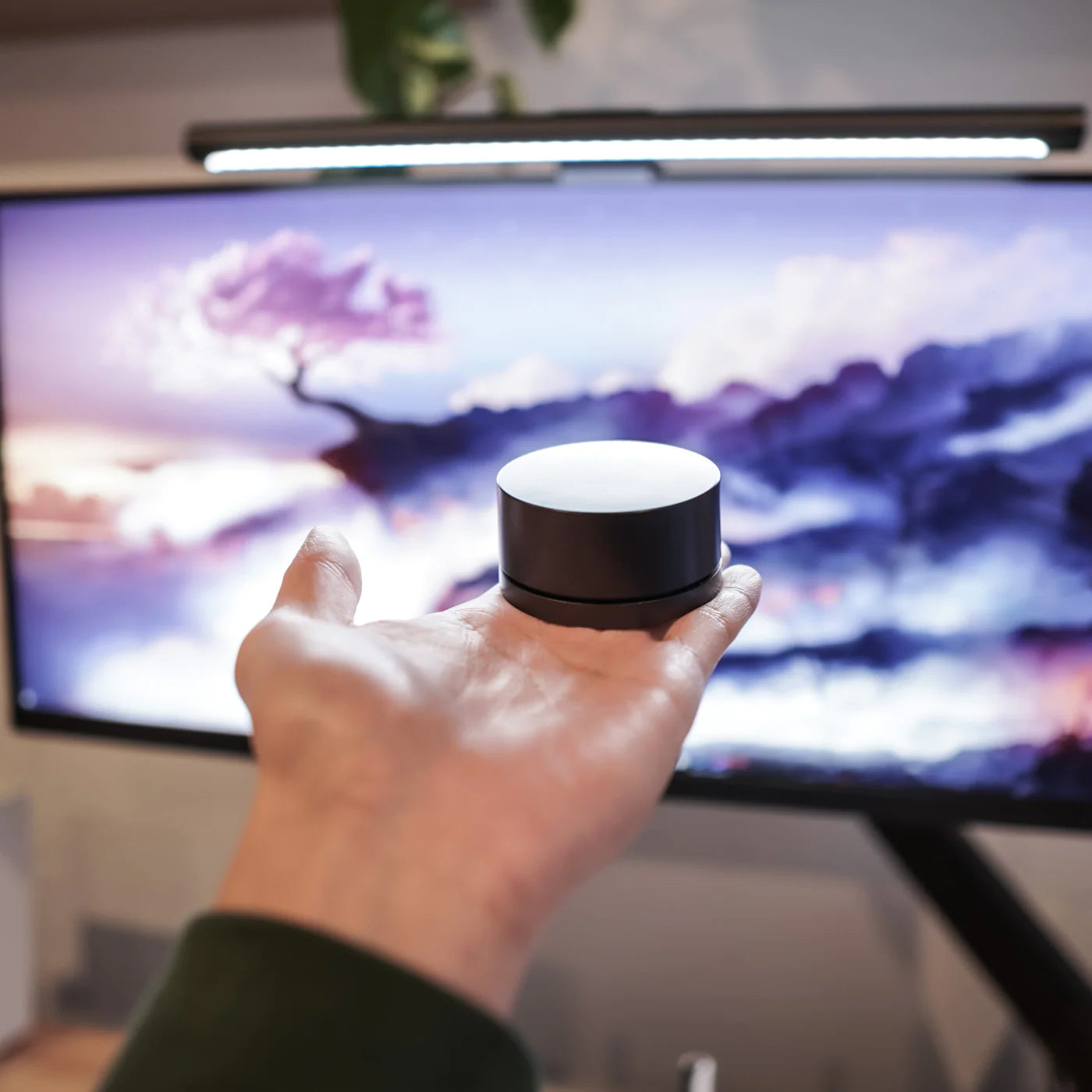 Unparalleled Control at Your Fingertips
Desire to adjust the brightness, color temperature, or even the color of your backlight? With the Yeelight Light Bar Pro, you hold the power. Our sleekly designed control knob and user-friendly app give you effortless control over every aspect of your lighting environment. Tune your workspace to match your mood, task, or time of day with a simple twist or tap, creating a lighting experience that's as dynamic and adaptable as you are.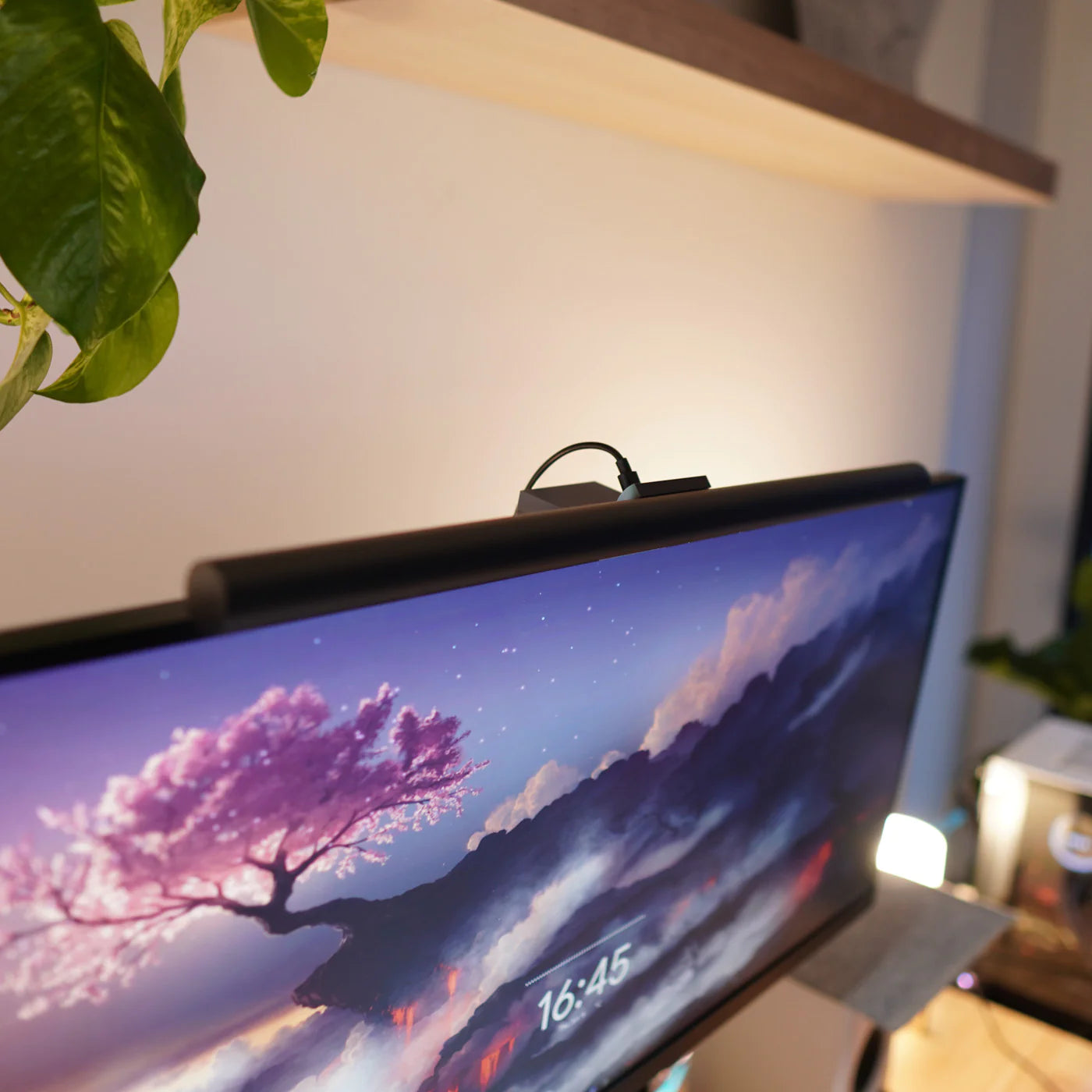 Adaptive Design for Every Display
Got a curved monitor? No problem! The Yeelight Light Bar Pro shines with its versatile mounting system, designed to fit both flat and curved screens seamlessly. This smart accessory adapts to your unique setup, proving that no display type is a challenge for it. Enjoy optimal illumination without any installation hurdles and make every screen, curved or flat, a beacon of light in your workspace.
INSTAGRAM
@Minimal.Desksetups
1,324 POSTS 129K FOLLOWERS 644 FOLLOWING
1,324 POSTS
126K FOLLOWERS
644 FOLLOWING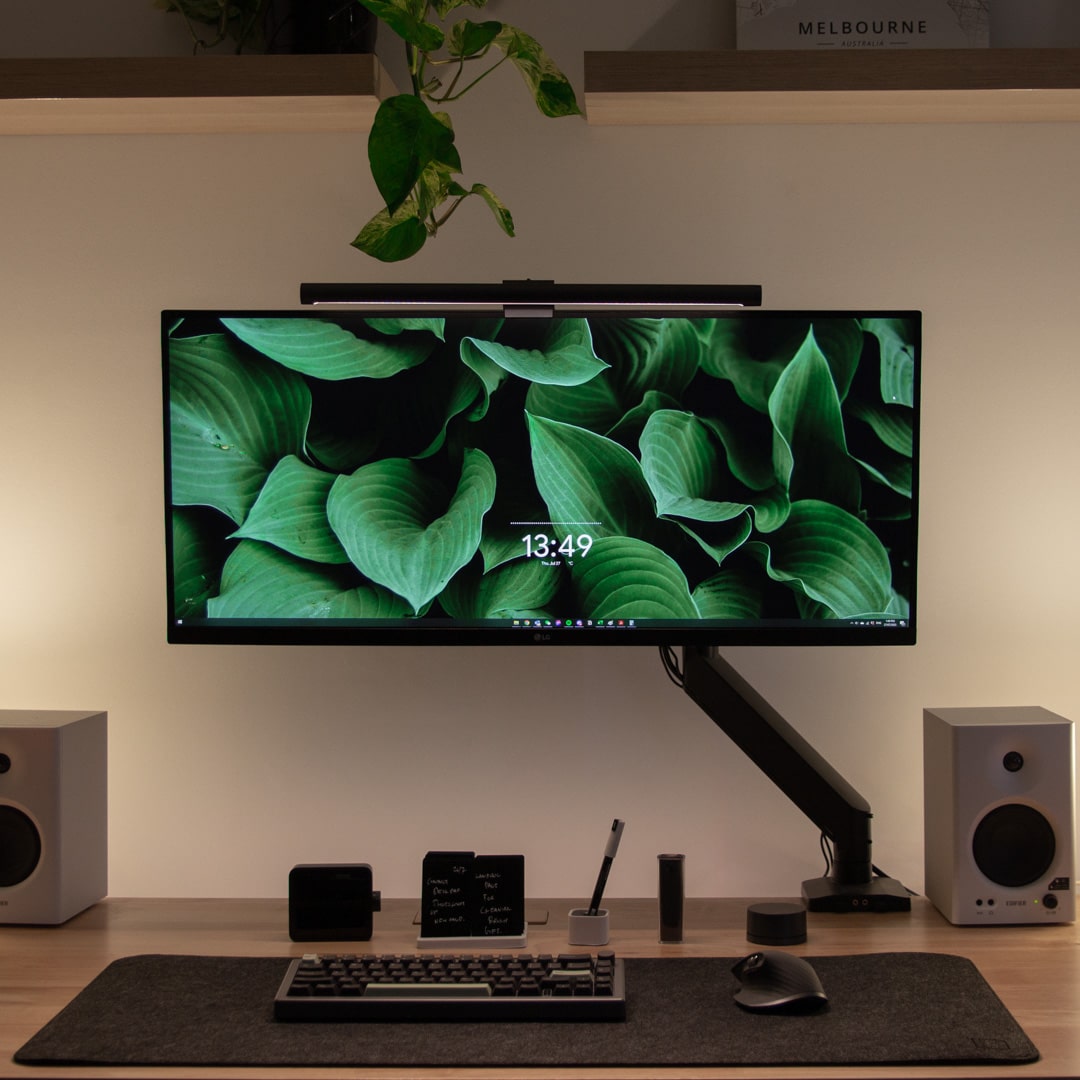 TOP RATED
it just gets better
We'll leave our customers to do the talking.
Frequently Asked Questions
What are the specifications of the light bar PRO?
LAMP BODY SIZE:

Φ23mm X 485mm

REMOTE CONTROL SIZE:

Φ66.5 x 34mm - Powered by 2 x AAA batteries

MAX BRIGHTNESS:

Tested at 500 Lux at Center of the light cone with lightbar being roughly 50cm from desk top, and 213 Lux at the edge using Andriod Lux App.

COLOR TEMPERATURE:

2700-6500K

RATED POWER:

10W (80×0.2W/LED module + 40 x 0.25W/LED Module)

OTHER NOTES:

Requires stable 10W power to use max brightness – can be done by using the provided power supply
What app does it use?
It uses the Yeelight App which allows you to control all Yeelight Light Products. From the App, you can also sync it with Google Home to use voice commands with it too. The device is also compatible with the MiHome App if you have any Xiaomi smart devices. Andriod: https://play.google.com/store/apps/details?id=com.yeelight.cherry&hl=en&gl=US Apple: https://apps.apple.com/us/app/yeelight/id977125608
What's special about the RGB backlighting feature?
The backlighting can sync with platforms like Overwolf and Razer Chroma, dynamically adjusting colors for an immersive gaming experience.
Can I control the Yeelight Monitor Light Bar Pro using voice commands?
Yes, the light bar integrates seamlessly with both Google Home and Amazon Alexa for voice-controlled operations.
How does the Yeelight Monitor Light Bar Pro differ from the Xiaomi Light Bar?
The Pro version offers smart home integration, RGB backlighting, an independent power supply, and a more versatile mounting mechanism suitable for curved and thicker monitors.